CEO & CMO Summit 2022
MMA 2022 CEO & CMO Summit: Growth Takes Center Stage
Arguably the most scrutinized and analyzed role in the entire c-suite, the chief marketing officer, has seen their role expand significantly over the past decade, especially since the start of the pandemic. CMOs are redefining their role and how they navigate these changes to become a de facto "chief connecting officer" by fostering c-suite collaboration to change perceptions of marketing from a mere cost center to a growth-influencing platform.
The 2022 MMA CEO & CMO Summit will highlight how brands are rebuilding the marketing engine for flexibility in a changing environment, using data and technology to gain a deeper understanding of their customers, all while navigating their organization to thrive in a rapidly evolving future.
The MMA 2022 CEO & CMO Summit, an exclusive invitation-only event, will feature not only leading CMOs but industry thought leaders as well. MMA's first in-person event since 2019, we will deliver the experience you've come to expect featuring luxurious accommodations, exceptional service, superior culinary experiences, and an incredible line-up of speakers that will leave you feeling inspired and motivated!
Request an invitation to the in-person summit and join us as we #ShapeTheFuture®.
Join the MMA in 2022 to Architect the Future of Marketing.
C-level and senior executives can request an invite below.
Past Attendees Include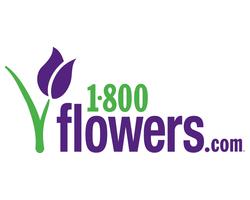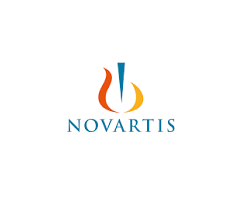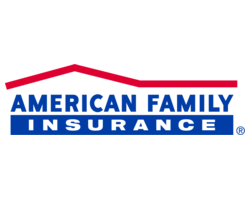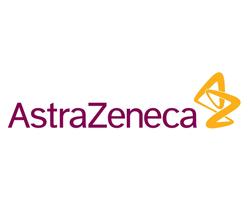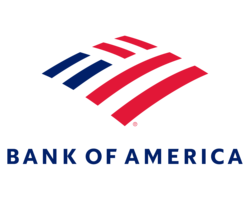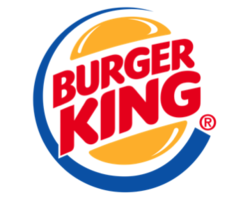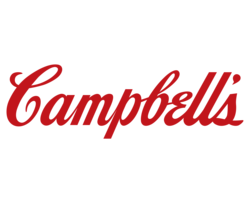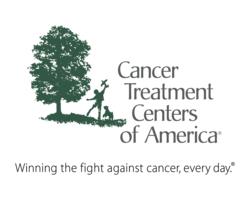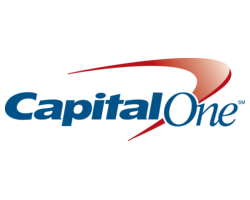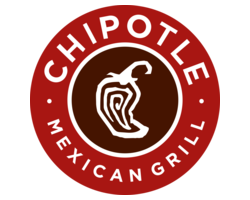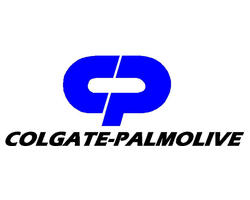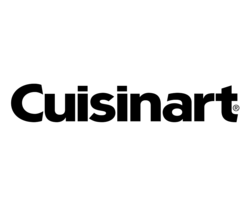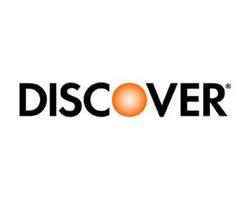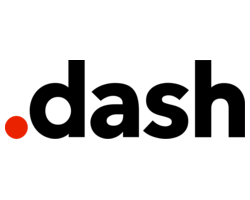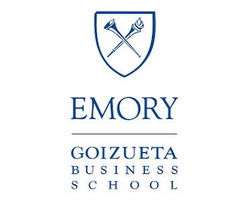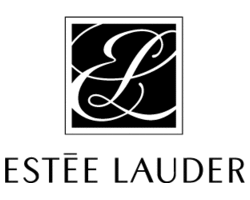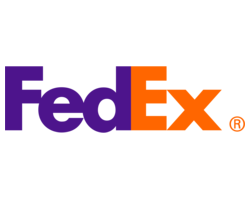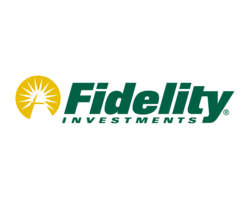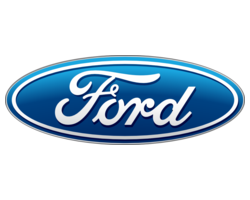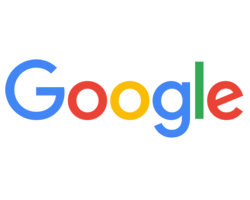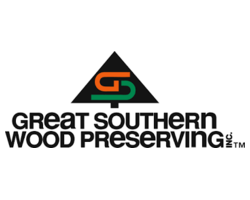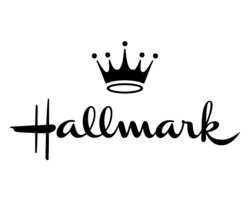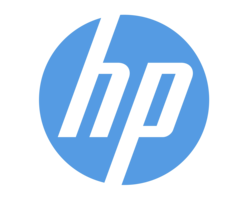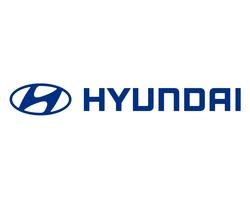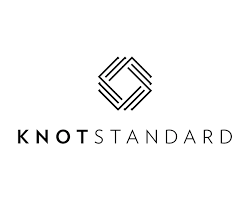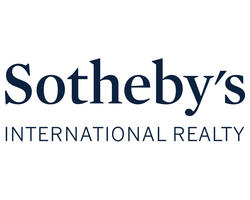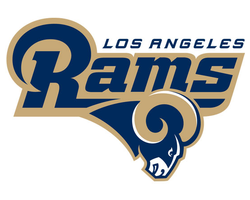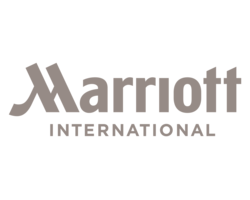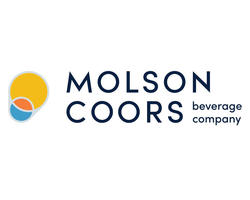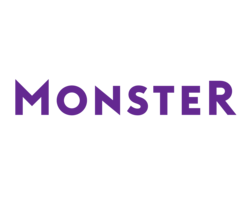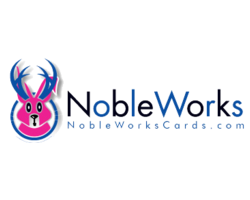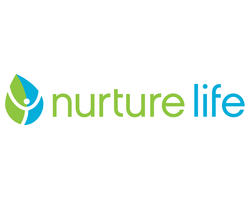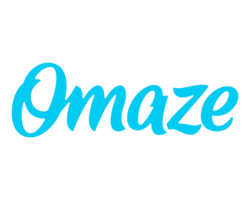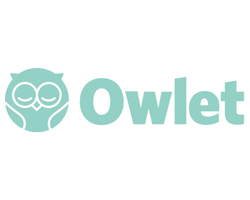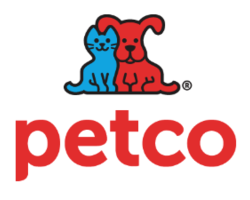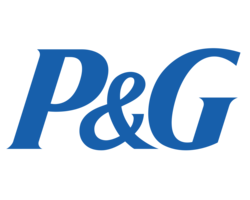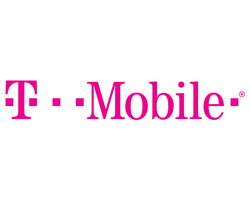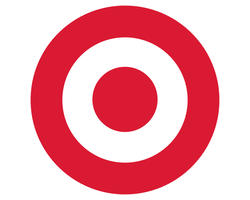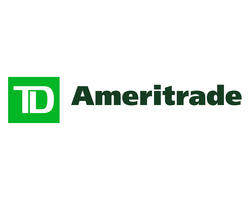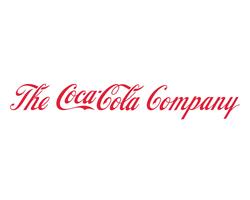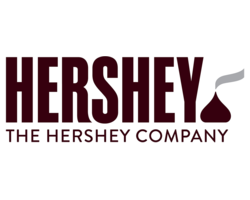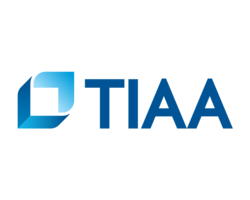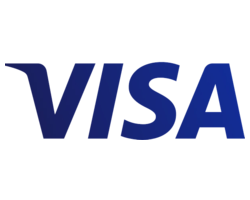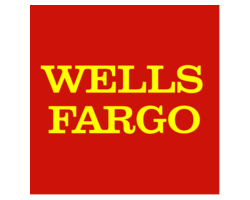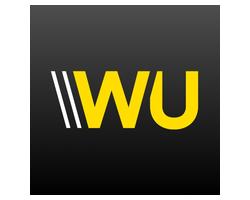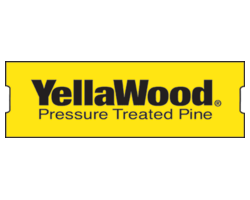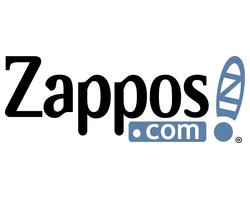 | Member | Job Title | Company |
| --- | --- | --- |
| | * Advertising Supervisor | United Parcel Service |
| | * Associate Director | Merck |
| | * Associate Media Director | Kroger |
| | * Asst. Manager, Audience Buying Strategy | General Motors Corp |
| | * AVP - Media | L'Oreal |
| | * Client Account Manager | Twitter |
| | * Digital Brand Experiences Manager - Global | Ford Motor Co |
| | * Digital Marketing Lead | Nextdoor |
| | * Digital Marketing Manager | Ford Motor Co |
| | * Director Digital & Social Marketing | Mastercard |
| | * Director Digital Marketing | Ally Bank |
| | * Director of Digital Marketing. | United Parcel Service |
| | * Director of Marketing Communications | Cuisinart |
| | * Director, Compliance | Merck |
| | * Director, Cross-Channel Media | TD Ameritrade |
| | * Director, Digital Strategy | Yum! |
| | * Director, Marketing Strategy & Advertising | AAA Club Alliance, Inc. |
| | * Director, Media | Kroger |
| | * Director, Media and Acquisition | E*TRADE |
| | * Director, Media Strategy & Innovation | Merck |
| | * Director, Transformation Marketing | CVS Pharmacy, Inc. (CVS Health) |
| | * Divisional Vice-President, Corporate Global Marketing | Abbott |
| | * EVP, CRO | Lightbox OOH Video Network |
| | * Executive Director, Digital Marketing | E*TRADE |
| | * General Director, Global Media and Marketing Services | General Motors Corp |
| | * Global Digital Marketing Director | Ford Motor Co |
| | * Global Director, Programmatic Marketinf | Colgate-Palmolive |
| | * Global Head of Consumer Marketing & GM of Subscriptions | Bloomberg L.P |
| | * Global Head of Performance Marketing & Media | Bloomberg L.P |
| | * Global Head of Product and Brand Marketing | Bloomberg L.P |
| | * Global Integrated Marketing Director | 3M |
| | * Global VP Digital Media | Wella company |
| | * Group Vice President, Customer Marketing Platforms | Walgreens Boots Alliance |
| | * Head of Category Development | Spotify |
| | * Head of Global Brand and Marketing | Western Union |
| | * Head of Growth Marketing | Nextdoor |
| | * Manager | Abbott |
| | * Manager | Ernst & Young |
| | * Manager | McDonalds Corporation |
| | * Manager, Content & Publications | AAA Club Alliance, Inc. |
| | * Managing Director, Alliances | FedEx Corporation |
| | * Marketing Director | The Hershey Company |
| | * Marketing Director | VISA |
| | * Marketing manager | Western Union |
| | * National eCommerce Marketing Manager | Ford Motor Co |
| | * National Marketing Manager | Hallmark |
| | * North America, VP of Media & Consumer Engagement | Molson Coors Brewing Company |
| | * President, 1-800-Flowers.com | 1-800-Flowers.com |
| | * Principal, Mobile Messaging | Discover Financial Services |
| | * Product Owner | Ford Motor Co |
| | * Sales Director | NBCUniversal |
| | * Sales marketing | Zynga |
| | * Sales Marketing Manager | Roku |
| | * Senior Digital Marketing Manager | Cuisinart |
| | * Senior Digital Marketing Manager | Cuisinart |
| | * Senior Director Marketing | Choice Hotels |
| | * Senior Director, Marketing | VISA |
| | * Senior Director, Media & Acquisition | E*TRADE |
| | * Senior Director, Media, NA | Unilever |
| | * Senior Group Manager, Marketing Integration & Operation | Hyundai Motor America |
| | * Senior Lead, Global Marketing | Western Union |
| | * Senior Manager, Ad Growth Marketing | Roku |
| | * Sr Director, Direct Marketing | Discover Financial Services |
| | * Sr Marketing Manager - Mobile Messaging | Discover Financial Services |
| | * Sr. Digital Manager | Colgate-Palmolive |
| | * Sr. Director | McDonalds Corporation |
| | * Sr. Director, Digital Transformation and Growth | Ally Bank |
| | * Sr. Director, Global Product Marketing | VISA |
| | * Sr. Director, Media | GlaxoSmithKline |
| | * Sr. E-Commerce Marketing Manager | Cuisinart |
| | * Sr. E-Commerce Marketing Manager | Cuisinart |
| | * Strategic Media Partnership Lead | Kroger |
| | * SVP Global Enterprise and Brand Marketing | Hilton Worldwide |
| | * SVP, Creative Director, Brand, Media and Advertising | SAP Global Marketing, Inc. |
| | * SVP, Global Media | Mastercard |
| | * SVP, Head of Media | L'Oreal |
| | * SVP, One Platform Creative & Development | NBCUniversal |
| | * US Media Strategy Lead | Merck |
| | * Vice President | Marriott International |
| | * Vice President, Marketing | PETCO |
| | * Vice President, Marketingn | American Family Insurance |
| | * VP Data Strategy & Activation | L'Oreal |
| | * VP Digital Experience & Marketing | United Parcel Service |
| | * VP Digital Marketing + Media | Wyndham Destinations |
| | * VP Global Digital & Social Marketing | Mastercard |
| | * VP National Sales | PlaceIQ |
| | * VP, Digital & Off-Premise | Chipotle |
| | * VP, Performance Marketing | Walmart Inc. |
| | * VP, Product & Growth | 1-800-Flowers.com |
| | ** CDO | L'Oreal |
| | ** CDO | Serco Middle East |
| | ** CEO | Hopi |
| | ** CEO | Lew Lara TBWA |
| | ** CEO | PML (LatinAmerican MMA Member) |
| | ** CEO | SilverstoneCIS |
| | ** CEO | Wunderman Thompson |
| | ** CEO | Yonder Media |
| | ** CEO | Ylab |
| | ** CEO | Provence |
| | ** CEO | Rani Refreshments |
| | ** CEO | Mindshare |
| | ** CEO & Managing Director, Unilever Bangladesh Ltd | Unilever |
| | ** CEO and President | Grey |
| | ** Chairman | AVYAN HOLDINGS PTE LTD |
| | ** Chairwoman | Kantar |
| | ** Chief Executive Officer, PHD Asia Pacific | PHD Media / Omnicom Media Group |
| | ** Chief Growth Officer | dentsu |
| | ** Chief Marketing Officer | Aditya Birla Capital Limited |
| | ** Chief Marketing Officer | SC Bank Solutions Singapore Limited (Phoenix) |
| | ** Chief Marketing Officer | Aptiv |
| | ** Chief Marketing Officer | PepsiCo Foods Canada |
| | ** Chief Marketing Officer | Canva |
| | ** Chief Strategy Officer | Turk Telekom |
| | ** Cluster Lead UKI | Bayer |
| | ** CMO | Cube Square |
| | ** CMO | Pernod Ricard Brasil |
| | ** CMO | Oracle |
| | ** CMO | Fairprice Group |
| | ** CMO | Pinnacle |
| | ** CMO Africa | Samsung |
| | ** CMO and NB leader | Ogilvy |
| | ** CMO Latam South Region | Microsoft |
| | ** Co-Founder & CEO | AppsFlyer |
| | ** Communication & Media Manager | ICBC |
| | ** Consultant, APAC | TAG |
| | ** Content Strategist | Qualtrics |
| | ** Country Manager - India & South East Asia | Kraft Heinz India Pvt Ltd |
| | ** CPO | UPDAY for Samsung |
| | ** Creative Counsultant | Counterattack |
| | ** Deputy Director Brand & Digital Marketing | M1 |
| | ** Director Marketing & Communications | McDonalds Corporation |
| | ** Director of Media | Grupo Boticario |
| | ** EVP and Chief Marketing Officer | Paragon Technology and Innovation |
| | ** Executive Vice President - Events Management | Dubai World Trade Centre |
| | ** Experience Architect | Accenture LLP |
| | ** Founder & CEO | Withinlink |
| | ** Founder & CPO | Zeotap |
| | ** GBS APAC | ByteDance Inc. (TikTok) |
| | ** General Manager | AdColony |
| | ** General Manager | Snap Inc. |
| | ** Global CMO | PVH |
| | ** Global head of digital media and martech | FrieslandCampina Nederland C.V. |
| | ** Global Head Of Revenue | RAPPI |
| | ** Global Production Ecosystem | GlaxoSmithKline |
| | ** GM | The Trade Desk |
| | ** Head of Integrated Marketing | Microsoft |
| | ** Head of Marketing, SEA & Brand Leader Haagen-Dazs AMEA | General Mills |
| | ** Head of Partnerships | Vidmob |
| | ** Interim CMO | Pizza Express |
| | ** Managing Director | LOGAN |
| | ** Managing Director | Multiverse Partners |
| | ** Managing Director | L'Oreal |
| | ** Managing Director & Co-Head of EMEA | Verizon Media |
| | ** Marketing Director - Latam | Pinterest |
| | ** Marketing Director, SEAP | Gameloft |
| | ** Regional Managing Director, GrabAds & Brand Insights | GRAB |
| | ** Senior Director Marketing | Mondelez India Foods Pvt. Ltd. |
| | ** SVP, Advertising | Disney & ESPN Media Networks |
| | ** Vice General Manager | Kantar |
| | ** Vice-President of Marketing | SAP |
| | ** VP Marketing | Cerveceria y Malteria Quilmes |
| | ** VP Marketing & Loyalty | Hilton Worldwide |
| | ** VP Marketing Home Care Latam & Brazil | Unilever |
| | ** VP TV Azteca Digital | TV AZTECA |
| | **CMO | Amdocs |
| | Americas Customer & Growth Market Leader and Marketing Practice Leader | EY Consulting | Ernst & Young |
| | Associate | Russell Reynolds |
| | Associate Dean & CMO | Georgetown University McDonough School of Business |
| | Associate Director, Brand Engagement | The Clorox Company |
| | Brand Strategist | IBM Watson Advertising |
| | Cayman Islands | DAC Group |
| | CDO | Universal McCann Worldwide |
| | CDO/CTO | Belcorp |
| | CEO | 33Across |
| | CEO | Apadmi |
| | CEO | Apptentive |
| | CEO | Cadent |
| | CEO | Clear Channel Outdoor |
| | CEO | DoubleVerify |
| | CEO | Eyeota |
| | CEO | Future of Privacy Forum |
| | CEO | Global Ports Holding |
| | CEO | GroundTruth |
| | CEO | GroupM |
| | CEO | GSTV |
| | CEO | GumGum |
| | CEO | Jivox Corporation |
| | CEO | Kochava |
| | CEO | Lightbox OOH Video Network |
| | CEO | Magnolia Media Partners |
| | CEO | MediaMath |
| | CEO | MilkPEP |
| | CEO | mParticle |
| | CEO | Neutronian |
| | CEO | NYIAX |
| | CEO | Pixability |
| | CEO | PlaceIQ |
| | CEO | Profitero |
| | CEO | Quigley-Simpson |
| | CEO | SnapPoint |
| | CEO | The Weather Company |
| | CEO | Zeotap |
| | CEO | MarCaps |
| | CEO & Co-Founder | EVRYTHNG |
| | CEO & Co-Founder | Paravel |
| | CEO & Co-founder | Lucid |
| | CEO & Executive Vice Chairman | Comscore |
| | CEO & Founder | Kargo |
| | CEO & General Manager | Emodo Inc. |
| | CEO & President | Infinite Convergence Solutions |
| | CEO North America | Teads |
| | CGO | E*TRADE |
| | Chairman, Global Advertising and Partnerships | NBCUniversal |
| | Cheif Strategy Officer | Akamai |
| | Chief Advertising & Partnerships Officer | Penske Media Corporation |
| | Chief Business Officer | Snap Inc. |
| | Chief Commercial Digital Officer | AstraZeneca |
| | Chief Commercial Officer | Amobee |
| | Chief Customer Officer | Zurich |
| | Chief Development Officer | Mediaocean |
| | Chief Digital & Technology Officer | Yum! Brands/KFC Global |
| | Chief Digital Information Officer | Nike |
| | Chief Digital Officer | Colgate-Palmolive |
| | Chief Digital Officer | JCDecaux North America |
| | Chief Digital Officer | The Wella Company |
| | Chief Digital Officer | Flexco |
| | Chief Digital Officer | Cor Partners |
| | Chief Digital Officer | Beasley Media Group |
| | Chief Digital Officer | Willis Allen Real Estate |
| | Chief Digital Officer | CSC ServiceWorks |
| | Chief Digital Officer NA | Thoughtworks |
| | Chief Executive Officer | Amperity |
| | Chief Executive Officer | Hyundai Motor America |
| | Chief Growth & Customer Experience Officer | Good Eggs |
| | Chief Growth & Innovation Officer | Connection |
| | Chief Growth & Strategy Officer | Sealed Air Corp |
| | Chief Growth Officer | DAX |
| | Chief Growth Officer | PubMatic |
| | Chief Growth Officer | TRUSTX |
| | Chief Marketing & Chief Digital Officer | GoPro |
| | Chief Marketing & Digital Officer | Western Union |
| | Chief Marketing Office, Consumer Business Group | 3M |
| | Chief Marketing Officer | AmeriSave Mortgage Company |
| | Chief Marketing Officer | Audacy |
| | Chief Marketing Officer | Campbell Soup Co. |
| | Chief Marketing Officer | CVS Pharmacy, Inc. (CVS Health) |
| | Chief Marketing Officer | Duolingo |
| | Chief Marketing Officer | E*TRADE |
| | Chief Marketing Officer | http://unfi.com |
| | Chief Marketing Officer | Intuit |
| | Chief Marketing Officer | Reltio |
| | Chief Marketing Officer | SecureAuth |
| | Chief Marketing Officer | University of Phoenix |
| | Chief Marketing Officer | Volta Charging |
| | Chief Marketing Officer | Walmart Inc. |
| | Chief Marketing Officer | Sanford Health |
| | Chief Marketing Officer | PenFed Credit Union |
| | Chief Marketing Officer | Boomi |
| | Chief Marketing Officer | Generali Global Assistance |
| | Chief Marketing Officer | The Cheesecake Factory |
| | Chief Marketing Officer | Wipro Limited |
| | Chief Marketing Officer | Plante Moran |
| | Chief Marketing Officer, APAC | Experian |
| | Chief Media Officer | Colgate-Palmolive |
| | Chief Media Officer | JP Morgan Chase Bank |
| | Chief Product Officer | Cuebiq |
| | Chief Revenue Officer | Comscore, Inc |
| | Chief Revenue Officer | Extreme Reach |
| | Chief Revenue Officer | Forbes |
| | Chief Revenue Officer | Nextdoor |
| | Chief Revenue Officer | Throtle |
| | Chief Revenue Officer | ViralGains |
| | Chief Sales & Marketing Officer | Premier Worldwide Marketing |
| | Chief Sales Officer | Amperity |
| | Chief Strategy Officer | inMarket |
| | Client Executive | Qualtrics |
| | CMO | Abbott |
| | CMO | AccuWeather |
| | CMO | Chipotle |
| | CMO | Forbes |
| | CMO | Foursquare |
| | CMO | HEINEKEN USA |
| | CMO | IBM Watson Advertising |
| | CMO | Kenshoo |
| | CMO | LiveIntent |
| | CMO | LiveRamp |
| | CMO | MeUndies |
| | CMO | Mobilewalla |
| | CMO | monster.com |
| | CMO | Panasonic |
| | CMO | Pathion Holdings |
| | CMO | PETCO |
| | CMO | Piedmont |
| | CMO | PubMatic |
| | CMO | Smile Direct Club |
| | CMO | Snap Inc. |
| | CMO | TD Ameritrade |
| | CMO | The Hershey Company |
| | CMO | TickPick |
| | CMO | Veestro |
| | CMO | Wasserman Music |
| | CMO | Yext |
| | CMO | Cuebiq |
| | CMO | Coyote Logistics |
| | CMO | Check Into Cash |
| | CMO | Indeed |
| | CMO | Wunderman Thompson |
| | CMO | Vistaprint |
| | CMO | Equitable |
| | CMO | Groupon |
| | CMO | IDG |
| | CMO | Tarkett |
| | CMO | Charles River Labs |
| | CMO | Altimetrik |
| | CMO | Crunchbase |
| | CMO | Georgetown University |
| | CMO | AZEK |
| | CMO | In-Shape Health Clubs |
| | CMO | @properties |
| | CMO | BMC |
| | CMO | Morton Salt |
| | CMO | Institutional Investor |
| | CMO - Logitech G | Logitech Inc |
| | CMO & Senior Vice President | 3M |
| | CMO, Global Cadillac | Cadillac |
| | CMO, North America | Kellogg Co |
| | CMO, US Businesses | Prudential |
| | CMO, Visible | Verizon |
| | COO | MarCaps LLC |
| | Corporate Communications, Global Head of Twitter Speakers Bureau | Twitter |
| | Creative Director | Swarovski |
| | CRO | Kargo |
| | CRO | Sourcepoint |
| | CRO | The Advertising Research Foundation |
| | CRO | Twitch |
| | CRO | Vox Media |
| | CTA | Media.net |
| | Dir of Marketing | Kiwico |
| | Director | Neustar, Inc. |
| | Director, Call for Code | IBM Watson Advertising |
| | Director, Global Communications at Twitter | Twitter |
| | Director, Global Media | Indeed |
| | Director, Global Operations & Technology Communications | Nike |
| | Director, Product and Partnerships | Mobivity |
| | Enterprise Sales Director, Qualtrics | Qualtics |
| | Events | IBM Watson Advertising |
| | EVP & President, Advertising | Reddit |
| | EVP Brand Safety Global | GroupM |
| | EVP Global Media | Unilever |
| | EVP Omni Channel Media | IRI |
| | EVP, Chief Marketing Officer | Clear Channel Outdoor |
| | EVP, CMO | VISA |
| | EVP, Marketing Solutions and Sales Strategy | Audacy |
| | EVP, Strategy and Digital | GainShare Performance Marketing |
| | Executive Business Partner / Global Event Manager | Kochava |
| | Executive director | Mindshare |
| | Executive Director | Verizon |
| | Executive Marketing Director | Winnebago Industries |
| | Executive Vice President and Chief Commercial Officer | Four Seasons Hotels & Resorts |
| | Fmr CMO | The Trade Desk |
| | Founder | Chalk Digital |
| | General Counsel, Advertising & Marketing | NBCUniversal |
| | General Manager, Brand Experience and Digital, North America | Colgate-Palmolive |
| | Global CGO | APR (Advertising Production Resources) |
| | Global Chief Marketing e | Jefferies |
| | Global Chief Marketing Officer | General Motors Corp |
| | Global Chief Marketing Officer | Yum! Brands | KFC Global |
| | Global Consumer Marketing | Bose |
| | Global Head of End-to-End Experience | The Coca-Cola Company |
| | Global Head of Marketing | Square |
| | Global Head of Marketing | SuperAwesome |
| | Global Head of Performance Marketing | Canva |
| | Global Industry Relations Program Manager, Sponsorship | Facebook |
| | Global VP of Mobile | PubMatic |
| | Global VP of Sales | Infobip |
| | Global VP, Twitter | Twitter |
| | GM US Marketing, Nutrition | RB |
| | GVP Global Product Marketing | Oracle |
| | Head of Brand Ads & Partnerships | eBay Inc |
| | Head of Brand Marketing | Nextdoor |
| | Head of Brand Media | Canva |
| | Head of corporate brand, content & creative | HP |
| | Head of Creative Strategy, North America | Gameloft |
| | Head of Customers | Twitter |
| | Head of Global Ad Sales | Zynga |
| | Head of Global Advertising Business | Spotify |
| | Head of Global Marketing | ByteDance Inc. (TikTok) |
| | Head of Industry | Facebook |
| | Head of Industry, Automotive | Facebook |
| | Head of Marketing | IBM Watson Advertising |
| | Head of Marketing | Nextdoor |
| | Head of Marketing | OneSignal |
| | Head of Marketing & Design | Arity |
| | Head of Media & Content Distribution | Cooper Tire |
| | Head of Mobile - Global Product Marketing | Samsung |
| | Head of MoPub | Twitter |
| | Head of Premium Ad Sales & Strategy | Verizon Media |
| | Head of Programmatic Demand | IBM Watson Advertising |
| | Head of Qualtrics XM Institute | Qualtrics |
| | Head of Revenue - Watson Advertising IBM Cloud and Cognitive Software | IBM Watson Advertising |
| | Head of RYOT Studio & 5G Lead, EMEA | Verizon Media |
| | Head of Sales | IBM Watson Advertising |
| | Head of Sales, Technology | IBM Watson Advertising |
| | Head of US PR & Communications | Canva |
| | Industrial | The Weather Company |
| | Leader, Mindshare Chicago | Mindshare |
| | Manager, Events & Trade Marketing | IBM Watson Advertising |
| | Managing Director | Google |
| | Managing Director and Partner | Boston Consulting Group |
| | Managing Director Global Sales | Waze |
| | Managing Director James B. Beam Distilling Co. | Beam Suntory |
| | Managing Director, Garros Group LLC | Garros Group LLC |
| | Marketing Media Communications, Senior Manager | Walmart Inc. |
| | Media Director | The Clorox Company |
| | Partner | SpencerStuart |
| | Partner, VP Business Development | DAC Group |
| | Partner/Principal | Ernst & Young |
| | Presdient, Americas | Google |
| | President | OpenSlate |
| | President / Chief Digital officer | USIM |
| | President & CEO | Advertising Research Foundation |
| | President & Chief Digital Officer | Firstsource |
| | President & GM, North America | AppsFlyer |
| | President, Advertising Sales & Partnerships | NBCUniversal |
| | President, Digital | Trusted Media Brands |
| | President, Disney Advertising Sales | Walt Disney Company |
| | President, Meredith Digital | Meredith Corporation |
| | President, Sinch | Sinch |
| | Principal | AMolavi Consulting |
| | Professor | Northeastern University |
| | Professor | Duke University |
| | Sales Director | Vistar Media |
| | Senior Advisor | Boston Consulting Group |
| | Senior Digital Transformation Executive | Accenture LLP |
| | Senior Director, External Communications | Chipotle |
| | Senior Reporter | Insider Inc. |
| | Senior Vice President | Bank Of America |
| | Senior Vice President | NBCUniversal |
| | Senior Vice President, Worldwide Ecosystems, IBM | IBM Watson Advertising |
| | Sr. Account Executive - Team Lead NA | Gameloft |
| | Sr. Advisor | McKinsey & Co. |
| | Sr. Director Global Media | Mars Inc. |
| | Sr. Director, Marketing | PlaceIQ |
| | Sr. Director, Media Strategy | Best Buy |
| | Sr. Global Director - Digital Content & Commerce | The Coca-Cola Company |
| | Sr. Mgr. Omnichannel | Perfetti Van Melle |
| | Strategy & Mkgt Operations Global Head | Bucksense Inc |
| | SVP | Samsung |
| | SVP / GM, Marketing Solutions | Neustar, Inc. |
| | SVP & Global Head of Marketing | InMobi |
| | SVP & GM Platform Business | Roku |
| | SVP and General Manager | Cox Media |
| | SVP Brand Safety Executive | Bank Of America |
| | SVP convergent mesaurement | EDO |
| | SVP Digital | Cox Communications Inc. |
| | SVP Global Brands, Marketing & Design | Marchon Eyewear Inc. |
| | SVP Marketing | Sony Corporation of America |
| | SVP Sales, North America | AppsFlyer |
| | SVP, BI&A | Estee Lauder |
| | SVP, Brand Marketing | Centro |
| | SVP, Cheif Marketing Officer | Pernod-Ricard |
| | SVP, Chief Digital Officer, Enterprise Marketing and Experience Management | Allianz Life |
| | SVP, Corporate Communications | NBCUniversal |
| | SVP, Corporate Marketing, NA | THE ESTEE LAUDER COMPANIES, INC. |
| | SVP, Digital, Media & eCommerce | Constellation Brands |
| | SVP, Global CMO | Kellogg Co |
| | SVP, Global Sales | App Annie |
| | SVP, Head of Global Marketing & Communications | Peloton |
| | SVP, Head of Marketing | Dstillery |
| | SVP, Marketing | Clear Channel Outdoor |
| | SVP, Marketing Strategy & Innovation | Salesforce |
| | SVP, Marketing Strategy & Science | National Football League (NFL) |
| | SVP, NAM Sales & Commercial Channels | adidas |
| | SVP, Sales | Cuebiq |
| | SVP. Chief Marketing Officer | Synchrony |
| | Technology Communications Manager | Nike |
| | Vice President of Digital Capabilities and Platform Migration | Barclays |
| | Vice President, Customer Success Management | Amperity |
| | Vice President, Global Business & Customer Marketing | Facebook |
| | Vice President, Marketing | Bidtellect |
| | Vice President, Sales | App Annie |
| | Vice President, Strategy | AppsFlyer |
| | Vice President, The Knowledge Lab | Neustar, Inc. |
| | VP - Global Marketing Technology & Customer Experience | Boston Scientific |
| | VP Advertiser Solutions, Head of US Enterprise Sales | Snap Inc. |
| | VP Business Development | Sinch |
| | VP Customer Development & Strategy | Sinch |
| | VP Digital Marketing | Live! Casino Hotel |
| | VP Global Agency Partnerships | Snap Inc. |
| | VP Global Marketing | Uber |
| | VP Global Media | Unilever |
| | VP Growth | Clorox DTC |
| | VP Marketing | AdQuick |
| | VP Marketing | Intuit |
| | VP Marketing | IPSY |
| | VP Marketing & Digital | Paravel |
| | VP Marketing Advertising & CX | Oracle |
| | VP Marketing SimpliSafe | Simplisafe |
| | VP of Marketing | Nisolo |
| | VP of Performance Marketing | Omaze |
| | VP Sales, Americas | Snap Inc. |
| | VP, Brand Marketing | Vistaprint |
| | VP, Client Sales & Strategy | Verizon Media |
| | VP, CMO | K Hovnanian Homes |
| | VP, Data Products | Clear Channel Outdoor |
| | VP, DX Marketing | Adobe Systems Incorporated |
| | VP, Global Business Marketing | Snap Inc. |
| | VP, Head of Digital | Fashionphile |
| | VP, Head of North American Sales & Global Client Solutions | Verizon Media |
| | VP, Head of US Client Sales and Strategy | Verizon Media |
| | VP, Marketing | Comcast Advertising |
| | VP, Marketing | ThirdLove |
| | VP, Marketing and Studio Operations | WarnerMedia (owned by AT&T) |
| | VP, Media | PETCO |
| | VP, Media | The Hershey Company |
| | VP, Media | Walmart Inc. |
| | VP, Media Platforms | Google |
| | VP, Precision Marketing | Conagra Brands |
| | VP, Publishing Channels | Unity Technologies |
| | VP, Twitter Client Solutions | Twitter |
* Guests of the Rising Star Program
** International Guests