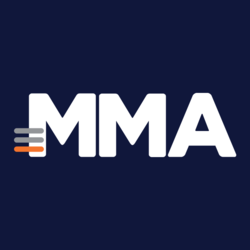 Academic Director at Digital House Brasil, Organizer of FuTeCH Summit, WordPress.com Editor and Translator for Brazil.

Graduated in Data Processing from Mackenzie University, with a postgraduate degree in Information Technology Applied to Business by FASP, he has been working with technology since 1990.

In 2005 he left the position of Systems Manager to live only by his blog, which started as a personal website in 1997. InterNey.net was recognized by IDG (International Data Group) as the most popular Brazilian blog in 2006, 2007 and 2008. He was founder in 2006 of InterNey Blogs, Brazil's first professional blog network, a project that was discontinued in 2013. In 2008, he founded Polvora!, a social media agency, where he remained as partner until 2012. He was also an advisor, executive and consultant at boo-box from 2008 to 2015 and adviser of 00k from 2013 to 2016. From 2009 to 2016 he was curator of the Social Media area of ​​Campus Party Brazil and Recife. In 2016 he was recognized by LinkedIn as one of the Brazilians Top Voices. In 2017 he was invited as Brazilian ambassador to Viva Technology Paris.

He has been professor or guest at the following institutions: PUCR-RS, ESPM, FGV, USP, FECAP, SENAC, UNICAMP, COMDPI, UFPA, Casper Líbero, PUC-SP, Feevale, FAAP e FUMEC/FCH.

Was columnist or guest at vehicles like Globo, Band, SBT, Cultura, Transamérica, Você S/A, Adnews, Galileu, Playboy and others.

Was already been a jury or organizer at those contests: iBest, Top Blog, MVMob, WebCelebBrasil, Melhores da Websfera & Blog Talent Show by youPIX, Pororoca by ABRADi, Concurso Cultural IBM Brasil, Concurso de Mídia boo-box, Peixe Grande, Web Got's Talent by W3C, Campus Future, Hackaton Ford, Pitch Fights @ Virada Empreendedora, Prêmio Digital, Prêmio ABRADi Profissional Digital and Show Me The Code by Rocktseat.

As consultant worked for Disney, Ford, Médicos Sem Fronteiras, Grupo ABC, Automattic, Pag Seguro, IBM, UOL Host, Huawei and SEBRAE-MG.

Since 2018, he has worked as a speaker and digital influencer, some recent clients include: Banco do Brasil, AXA, XP, SAP, Fleury, Bayer, Espaço Laser, Google, McDonald's, Volkswagen & Gafisa.