IMPACT Virtual
MMA IMPACT Virtual: Building Capabilities for the Modern Marketer
The circumstances of 2020 accelerated digital innovation and adoption by several years, raising the bar on what consumers now see as essential digital capabilities. There is also no doubt that the imposed isolation changed consumer behaviors and media consumption forcing brands to rethink how they should engage and serve this new homebound consumer.
2021 will bring additional changes to the marketing ecosystem. Marketers must prepare for the impact IDFA changes and a cookie-less future will have on their ability to create deeper consumer interactions, while still respecting their privacy.
Attendees at MMA IMPACT Virtual will learn key lessons from the past year with a focus on the new rules of engagement for succeeding in a post-covid world. This year's program will feature case studies from agile brands that pivoted to build better omnichannel experiences, examine the long-term impact of the crisis on consumer behavior and media, and learn how brands are navigating the intersection of marketing and social activism.
Expand your skills and register your team to #ShapeTheFuture of marketing in your organization.
Attendees Include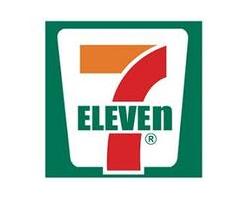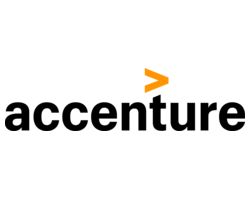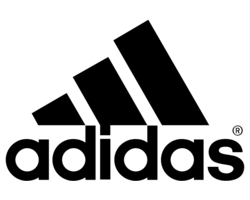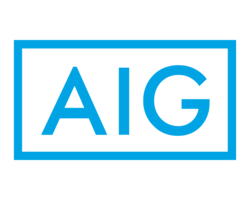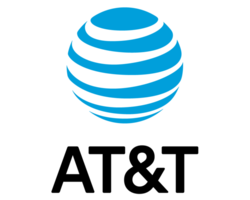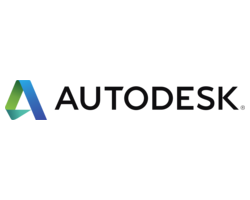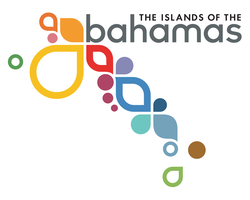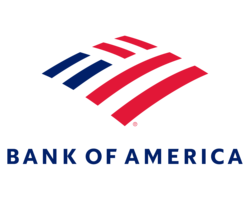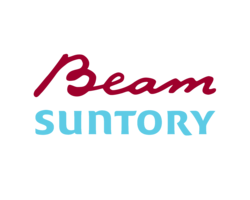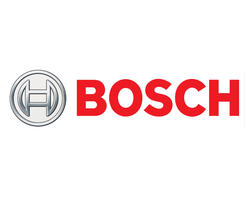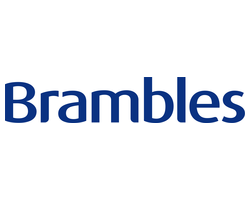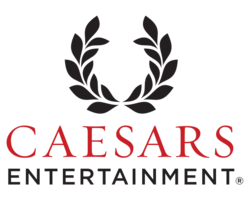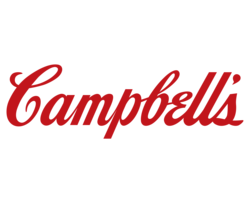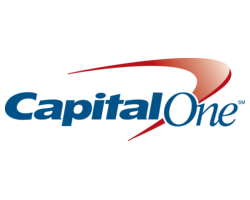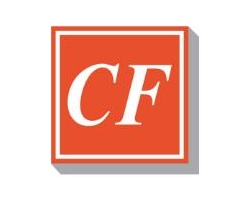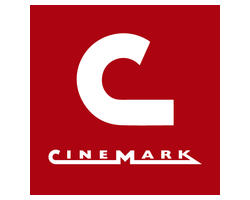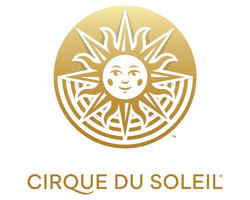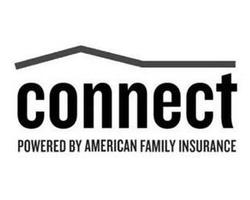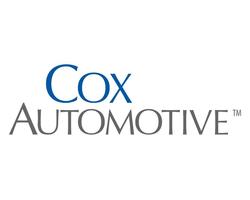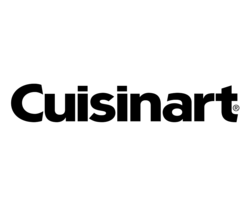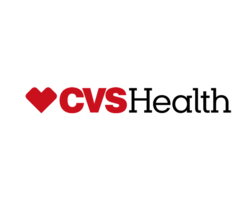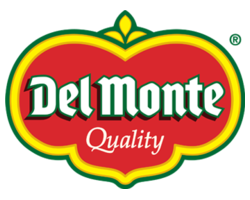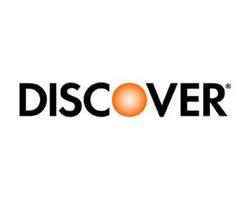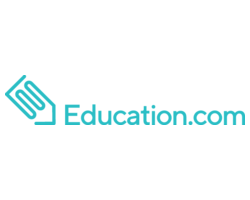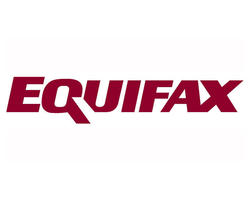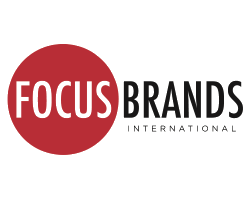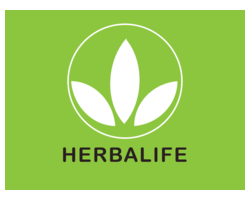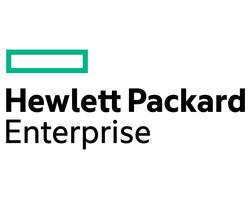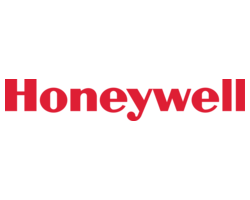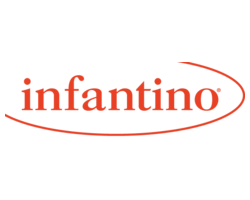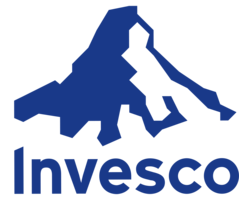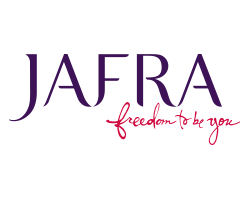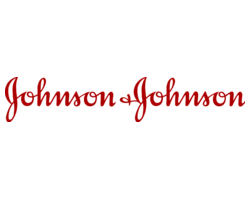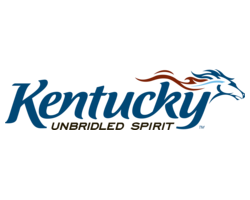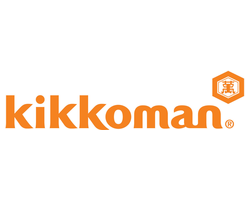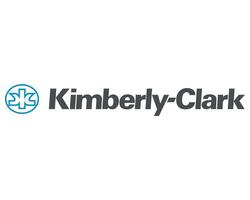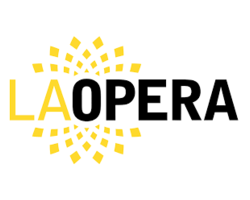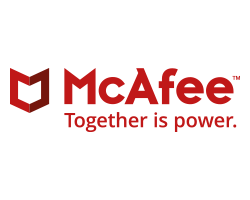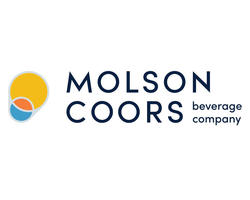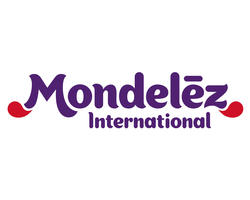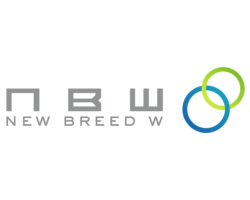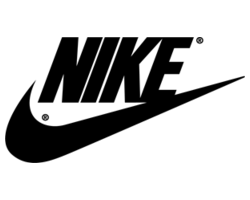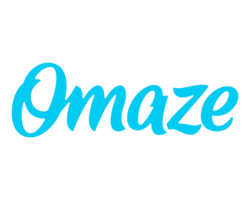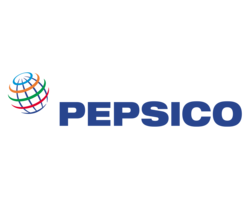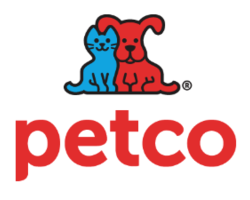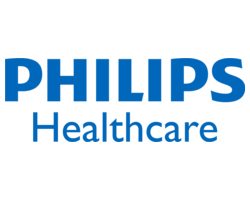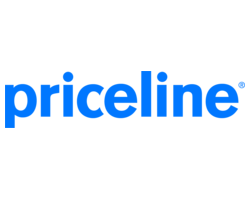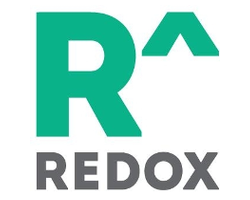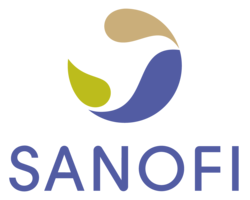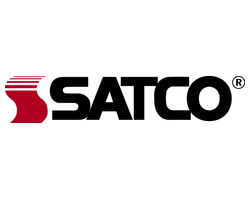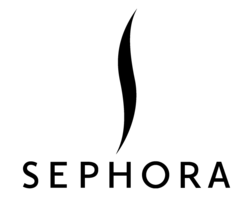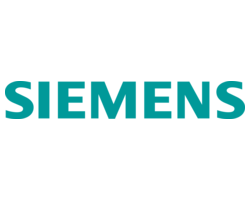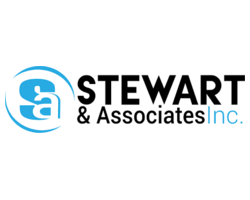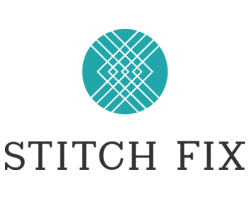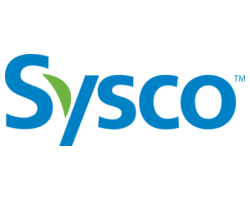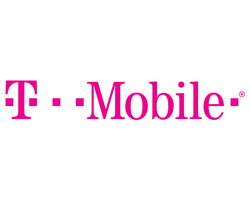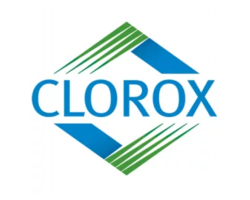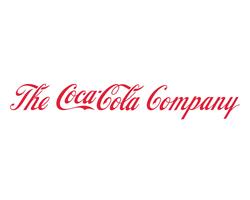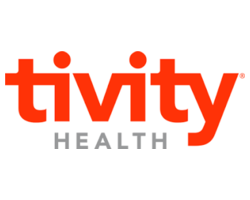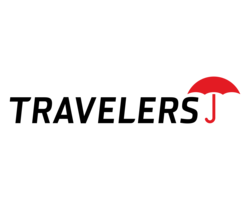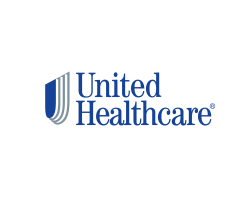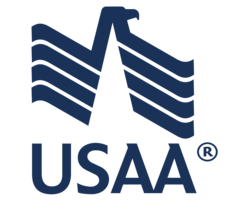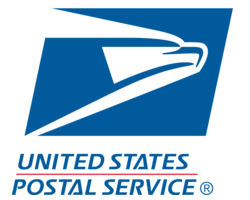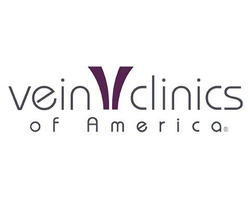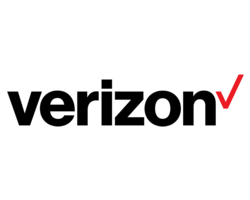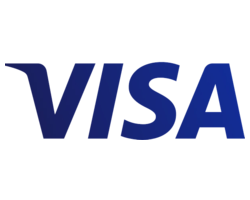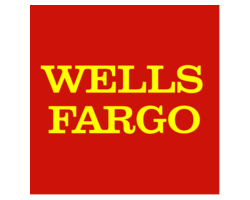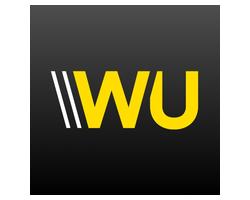 | Member | Job Title | Company |
| --- | --- | --- |
| | Account Analyst | Brandsymbol |
| | Account Director | National CineMedia |
| | Account Director | National CineMedia |
| | Account Director | Salesforce |
| | Account Director | SPINX Digital |
| | Account Director | Verizon Media |
| | Account Executive | CM.com |
| | Account Executive | Disney & ESPN Media Networks |
| | Account executive | Gannett/USA TODAY |
| | Account Executive | Google |
| | Account Executive | NCH |
| | Account Executive | Salesforce |
| | Account Executive | Yieldmo |
| | Account Manager | Arizent |
| | Account Manager | Novus Media |
| | Ad Operation Executive | Tabmo |
| | Advertising Specialist | Jane.com |
| | Agency Partner | Facebook |
| | Agency Sales Manager | TabMo |
| | Analyst | DeMert |
| | Analyst | Vanguard |
| | Applied Science Manager | Conagra Brands |
| | Art Director | Financial Times |
| | ASE | AT&T |
| | Assistant Account Executive | MSL Group |
| | Assistant Marketing Manager | Western Union |
| | Assistant Professor | ICFAI Business School |
| | Assistant Professor | MIT World Peace University |
| | Assoc Director Marketing Sciences | PHD Media |
| | Assoc Director of Sales | VIant Technology |
| | Assoc. Dir Acquisition Marketing, PBS KIDS Mobile Apps | PBS |
| | Associate Account Executive | Disney & ESPN Media Networks |
| | Associate Brand Manager | Campbell Soup Co. |
| | Associate director | Merck |
| | Associate Director Global Market Research | General Motors Corp |
| | Associate Director, Decision Sciences | Universal McCann Worldwide |
| | Associate Director, Enrollment Marketing and Communication | Sam Houston State University |
| | Associate Director, Marketing | Condé Nast |
| | Associate Director, Personalized Consumer Experiences | The Clorox Company |
| | Associate Growth Manager | WillowTree |
| | Associate Manager | Verisk |
| | Associate Manager, Industry Demand Generation | Salesforce |
| | Associate Marketing Manager | Hallmark |
| | Associate Media Director | MediaHub |
| | Associate Media Director | Kroger |
| | Associate Product Manager CRM & Digital Marketing | Abbott |
| | Associate Professor | St. John's University |
| | ASSOCIATE PROFESSOR | SIES COLLEGE OF MANAGEMENT STUDIES |
| | Associate Professor | JAGDISH SHETH SCHOOL OF MANAGEMENT |
| | Associate Sales Director | Viant Technology |
| | Associate Sales Representative | National CineMedia |
| | Associate Specialist | Merck |
| | AVP Marketing | TD Bank |
| | Brand Director | Independent Consultant |
| | Brand Director | MountainView |
| | Brand Manager | Abbott |
| | Brand Manager | Campbell Soup Co. |
| | Brand Marketing Manager | ByteDance Inc. (TikTok) |
| | Brand Marketing Manager | Elephant Insurance |
| | Brand Strategist | IBM Watson Advertising |
| | Brand Strategist | ViralGains |
| | Business Development | Mondriaan Digital Consulting |
| | Business Development Director | DAC Group |
| | Business Development Director | Nielsen |
| | Business Development Management | British Petroleum |
| | Business Development Manager | CM.com |
| | Business Development Representative | Salesforce |
| | Business Development Representative | Adobe Systems Incorporated |
| | Business Functional Sr. Analyst | Nestlé Purina North America |
| | Business Intelligence Manager | Proove Intelligence |
| | Business Intelligence/ Analytics Manager | Boticario |
| | Business Management Manager | Grupo Globo |
| | Business Support & Innovation Director | Merck |
| | Business Unit Director | Hellosquare |
| | CBP | Nielsen |
| | CDO | Mars, Incorporated |
| | CEO | Barclays |
| | CEO | Bristol Advisory LLC |
| | CEO | Danger TV |
| | CEO | GMF Consulting |
| | CEO | Inova Media Group, USA |
| | CEO | international Association of BBBs |
| | CEO | J Darcey Consulting |
| | CEO | Mojavie |
| | CEO | Pen and Pebble Marketing |
| | CEO | Prohaska Consulting |
| | CEO | Proof |
| | CEO | Surveys & Forecasts, LLC |
| | CEO | Transparent Media Partners, LLC |
| | CEO | KingIT Solutions |
| | CEO | Adtoniq |
| | CEO | Local Media Consortium |
| | CEO | SilverstoneCIS |
| | CEO & Founder | Beemray |
| | CEOE | Kiswe Mobile Inc. |
| | Channel Marketing Associate | Louisiana Pacific Building Solutions |
| | Chief Business Officer | Glympse |
| | Chief Communications Officer | Great Southern Wood Preserving, Inc. |
| | Chief Content Officer | Publicis |
| | Chief Data Officer, Data-Driven Marketing | Equifax |
| | Chief Digital Officer | Evergreen Trading |
| | Chief Digital Officer | GroupM Pakistan |
| | Chief Digital Officer | Colgate-Palmolive |
| | Chief Marketing Officer | Grupo NotreDame Intermédica (GNDI) |
| | Chief Marketing Officer | Honeywell |
| | Chief Marketing Officer | NerdWallet |
| | Chief Marketing Officer | Southern New Hampshire University |
| | Chief Media Officer | JP Morgan Chase Bank |
| | Chief of Staff | AT&T Communications |
| | Chief Operating Officer | Splash Worldwide |
| | Chief Sales Officer | N-SHARE |
| | Chief Sales Officer | Neustar, Inc. |
| | Client Lead | The New York Times |
| | Client Partner | 1-800-Flowers.com |
| | Client Partner | MiQ |
| | Client Partner, Retail | Spotify |
| | Client Partnership Manager | Kochava |
| | Client Partnerships, East Coast | AT&T Communications |
| | Client Services Director | MediaMath |
| | Client Servicing Executive | Leo Burnett |
| | Client Success Lead | Zynga |
| | Client Success Manager | IBM Watson Advertising |
| | CMI | Unilever |
| | CMO | AlterBridge Strategies |
| | CMO | Lumity |
| | CMO | PINAR BEVERAGES |
| | CMO (Emeritus) | Jenny Craig (until recently) |
| | Co-Founder | Rabbit, Inc |
| | Co-President | HUB Institute |
| | Coca Cola Company Chair Professor of Marketing, Terry College of Business, University of Georgia | The University of Georgia |
| | Commercial Lead | LiveRamp |
| | Consultant | Envision Success |
| | Consultant | Ernst & Young |
| | Consultant | MG Design Group |
| | Consultant | Numerator |
| | Consultant | ZS Associates |
| | Consultant | Prohaska Consulting |
| | Consumer Insight Director | Suntory PepsiCo Vietnam Beverage (SPVB) |
| | Consumer Insights Manager | Ferrero USA |
| | Content & Editorial Associate | Nutrisystem |
| | COO | shortyLOVE |
| | COO | Winclap |
| | COO | MarCaps LLC |
| | COO-Media Services | PT. Dian Mentari Pratama |
| | Copywriter | Nutrisystem |
| | Copywriter | Peloton |
| | Creative Lead | ironSource |
| | Creative Services Director | Better Business Bureau |
| | CRM & Loyalty Marketing Specialist | Chipotle |
| | CRM Manager | Abbott |
| | CRO | NCS |
| | CRO | TVision Insights |
| | CSM | Adobe Systems Incorporated |
| | CSO/Partner | Hibou |
| | CTO | Chalk Digital |
| | CTO | Yonder Media |
| | Customer Success | Tableau |
| | Data & AI for Growth Director | Bel |
| | Data Sales | IBM Watson Advertising |
| | Design Principal, Head of AI Ad Product Design | IBM Watson Advertising |
| | Developer | Mazaka |
| | Digital Brand Experiences Manager - Global | Ford Motor Co |
| | Digital Commerce and Innovation Director | Procter & Gamble |
| | Digital Manager | Universal McCann Worldwide |
| | Digital Marketer | Kirk Digital |
| | Digital Marketing and Advertising Mgr | Ford Motor Co |
| | Digital Marketing Manager | Well Woven |
| | Digital Marketing Project Manager | Phoenix Team |
| | Digital Retail | Ford Motor Co |
| | Digital Retail Marketing Manager | Ford Motor Co |
| | Dir-Brand Comm | Hunter Douglas |
| | Director | Bobit |
| | Director | BorgWarner |
| | Director | Crossmedia |
| | Director | Ennym | Naming & Branding |
| | Director | MediaCom |
| | Director | Merkle |
| | Director | Mindshare |
| | Director | New Engen Inc. |
| | Director | Platinums Group |
| | Director | Salesforce |
| | Director | The Variable |
| | Director | Vibes |
| | Director | WCS |
| | Director | ISBM |
| | Director | Grail insights |
| | Director | Facebook |
| | Director | Ally Bank |
| | Director Client Development | Epsilon |
| | Director Digital Business Development | Lee Enterprises |
| | Director Global Brand | GE |
| | Director Mobility & IOT | Tata Communications |
| | Director of Ad Sales, Marketing & Promotions | AURN |
| | Director of AdOps | Converge |
| | Director of Client Partnerships, Retail | Spotify |
| | Director of Digital Strategies | Edina Realty |
| | Director of Enterprise Sales | adMarktplace |
| | Director of Events | Skift |
| | Director of Marketing | H&H Homes |
| | Director of Marketing | Relay Network |
| | Director of Marketing | USTC Corp |
| | Director of Marketing | Weldcoa |
| | Director of Marketing | Barometric |
| | Director of Marketing & Communications | Better Business Bureau |
| | Director of Marketing & Communications | Cuisinart |
| | Director of Marketing and Communications | Emodo Inc. |
| | Director of Marketing Communications | DAC Group |
| | Director of Media | 21st Century Marketing & Training Solutions |
| | Director of Operations | MOD Worldwide |
| | Director of Operations | Moderne Communications |
| | Director of Product Marketing | ActionIQ |
| | Director of Products | Munvo |
| | Director of Sales | Gimbal |
| | Director of Sales | Vistar Media |
| | Director of Sales & Client Success | Gimbal |
| | Director of Sales and Partnerships | National CineMedia |
| | Director of Sales Midwest | Emodo Inc. |
| | Director of Sales, East | Yieldmo |
| | Director- Midwest Partnerships | CAPTIV8 |
| | Director, Acquisition & Media | E*TRADE |
| | Director, Advertising Operations | Newsday Media Group |
| | Director, Analytics | Novus Media |
| | Director, API Marketing | Vonage |
| | Director, Brand Pasrtnerships | Leaf Group |
| | Director, Consumer Media Marketing | Verizon Media |
| | Director, CRM & Loyalty | Chipotle |
| | Director, Data Science | Target Brands, Inc. |
| | Director, Data, Analytics & Associate Experience | Core and Main |
| | Director, Digital Experience | Saatchi & Saatchi |
| | Director, Engagement | Salesforce |
| | Director, Global Content Solutions | LinkedIn |
| | Director, Global Events | SAP Global Marketing, Inc. |
| | Director, Global Marketing Poultry | Merck |
| | Director, ID US Customer Marketing | Abbott |
| | Director, Marketing & Advertising Technology | Johnson & Johnson |
| | Director, Media & Channels | Edward Jones |
| | Director, New Business | AT&T Communications |
| | Director, North America | CM.com US, Inc. |
| | Director, NPS Prism Product Management | Bain & Company |
| | Director, Premier Experiences | PwC |
| | Director, Product Management | Viasat, Inc |
| | Director, Programmatic & Partnership Development | MediaNews Group |
| | Director, Programmatic Sales | Condé Nast |
| | Director, Sales (Chicago) | Disney & ESPN Media Networks |
| | Director, Sales High School | macmillan |
| | Director, Senior Accounts | Stats Perform |
| | Director, Strategic Design | The Hershey Company |
| | DR Marketplace Manager | Nestle |
| | Earned Media | Home Depot |
| | Ecommerce Content Manager | Cuisinart |
| | Editor | adncontents |
| | Email Operations | General Motors Corp |
| | EMEA EP/HF Marketing Communication Specialist | Abbott |
| | Emerging Products, Programmatic, & Agency | Target Brands, Inc. |
| | Engagement Manager | Adobe Systems Incorporated |
| | Enterprise Sales Leader | Amazon Web Services, Inc. (marketing) |
| | Entrepreneur | Gillsoft Ltd |
| | Ethical Campaigns Specialist | LUSH FRESH HANDMADE COSMETICS North America |
| | Event Manager | IBM Watson Advertising |
| | Event Marketing | OneTrust |
| | Events Manager | World Federation of Advertisers |
| | EVP | MediaLink |
| | EVP BD | Company: Reset Digital |
| | EVP Marketing Operations Officer | Calvin Klein |
| | EVP, Creative Technology & Innovation | 4As |
| | EVP, global digital standards | Epsilon |
| | EVP, Media Director | MERGE |
| | Executive Assistant | Peloton |
| | Executive Creative Director | the stephenz group |
| | Executive director | USTA Wyoming |
| | Executive Director | Dstillery |
| | Executive Director, Marketing | E*TRADE |
| | Executive Director, Sales & Partnerships | AdMedia |
| | Executive Strategy Director, Emerging Technology Partnerships | New York Times |
| | Executive SVP Finance | Berger Paints India Ltd-British Paints D |
| | Executive VP & Director, Global Strategy | Leo Burnett |
| | External Communications Coordinator | Abbott |
| | Founder | Consilient Group |
| | Founder | Digg Insights |
| | Founder | Gomegga |
| | Founder | Marketing Evolution |
| | Founder | MCA |
| | Founder | Tambora Ventures |
| | Founder | Oppenheim Media Consulting |
| | Founder & CEO | BoardActive Corporation |
| | Founder & CEO | BoardActive Corporation |
| | Founder & CEO | Kargo |
| | Founder and CEO | Barlow Innovation Group, LLC |
| | Founder, CEO | Connect The Dots |
| | Founder, Managing Director | NP SOLUTIONS |
| | Founder, President | MillerHill Partners |
| | Founder/CEO | Adquizition |
| | General Counsel | Integral Ad Science, Inc. |
| | General Manager | Dan J. Burghardt Insurance Agency, Inc. |
| | General Manager Consumer Goods | Adobe Systems Incorporated |
| | Global Account Director, Digital Media | Adobe Systems Incorporated |
| | Global Category Lead | IBM Watson Advertising |
| | Global Chief Client Officer | Universal McCann Worldwide |
| | Global Data Go-to-Market Lead | MightyHive |
| | Global Director | Adjust |
| | Global Events Manager | Kochava |
| | Global Head of Events | Adjust |
| | Global Head of Integrated Media | GALDERMA |
| | Global Head of Personalization | McDonalds Corporation |
| | Global Media Director | McDonalds Corporation |
| | GM Business Transformation | L'Oreal |
| | GM Business Transformation | L'Oreal |
| | Group Account Director | Walz Tetrick Advertising |
| | Group Account Director | GS&F |
| | Group Director | Performics |
| | Group Director | Teads |
| | Group Director Analytics | Crossmedia |
| | Group Director, Advertising | Hearst |
| | Group Director, Client Strategy | Verizon |
| | Group Lead, Marketing Scienc | Snap Inc. |
| | Group Product Manager | Abbott |
| | Group Vice President, Customer Marketing Platforms | Walgreen's |
| | Growth Advisor | Forkast News |
| | Growth marketing | food52 |
| | Growth Marketing Director | Wildflower Health |
| | HCP & CRM Product Manager | Abbott |
| | Head Consumer Marketing | Bridgestone India |
| | Head Global Marketing Operations | Qualtrics |
| | Head of Brand and Retention Marketing | JustAnswer |
| | Head of Client Partnerships - US | Spotify |
| | Head of Data Strategy & The Emodo Institute | Emodo Inc. |
| | Head of Digital | Union Home Mortgage |
| | Head of External Relations - Southern U.S. | McKinsey & Company |
| | Head of Industry | The New York Times |
| | Head of Industry, Search Ads 360 | Google |
| | Head of Innovation | Mobile Engagement LLC |
| | Head of Integrated Platform Sales, US CNNE | WARNER MEDIA |
| | Head of Marketing | Lakeshirts / Blue 84 |
| | Head of Marketing | Vein Clinics of America |
| | Head of Marketing - Canada | Square |
| | Head of Marketing & Sales Enablement | IBM Watson Advertising |
| | Head of Marketing LATAM - Waze | Waze |
| | Head of Strategic Growth | Resulticks |
| | I&A Manager | Hallmark |
| | IBM Distinguished Designer | IBM iX |
| | Inbound Sales Manager | Adobe Systems Incorporated |
| | Industry Executive Advisor - Entertainment & Hospitality | SAP North America |
| | Innovation and Media Consultant | Total Market Media Inc |
| | Innovation Marketing Manager | Akapol S.A |
| | Junior Account Executive | Ink Link Marketing |
| | Key Accounts Manager | Abbott |
| | Lead - Marketing | Western Union |
| | Lead Data Scientist | 84.51° |
| | Lead Developer | Graham Media Group |
| | Lead Product Marketing Manager | AT&T |
| | Lead Strategist | Leo Burnett Lagos |
| | Lead, Business Success & Thought Leadership | Facebook |
| | Lead, Business Success & Thought Leadership | Facebook |
| | Lead, Global Business Marketing | Twitter |
| | Leader of Creative Technology | IBM Watson Advertising |
| | Lecturer | University of Minnesota |
| | Manager | Global Association of Risk Professionals |
| | Manager | McDonalds Corporation |
| | Manager | Qualtrics |
| | Manager | SAP Global Marketing, Inc. |
| | Manager | United Parcel Service |
| | Manager | Verizon |
| | Manager | Western Union |
| | Manager - Publisher Business Development | Affinity Global |
| | Manager of Client Engagement | Brandsymbol |
| | Manager, Client Communications | Disney & ESPN Media Networks |
| | Manager, Client Success | Adobe Systems Incorporated |
| | Manager, Content & Publications | AAA Club Alliance, Inc. |
| | Manager, Customer Experience | DAS/RoadPro |
| | Manager, Events & Trade Marketing | IBM Watson Advertising |
| | Manager, Investigations, Media & Research | Better Business Bureau St. Louis |
| | Manager, Loyalty Strategy & Marketing | Chipotle |
| | Manager, Media Science | The Hershey Company |
| | Manager, Sales Development | Effectv |
| | Manager, Vet Services | PETCO |
| | Manager,Global Events | iconectiv |
| | Managing Director | 360AdMedia |
| | Managing Director | Accenture LLP |
| | Managing Director | Ernst & Young |
| | Managing Director | Greenwich Harbor Partners |
| | Managing Director | Initiative |
| | Managing Director | MESHH |
| | Managing Director | Mobitainment |
| | Managing Director | Oaklins DeSilva and Phillips |
| | Managing Director | SciMark |
| | Managing Director | TikTok |
| | Managing Director | Yieldmo |
| | Managing Director and Partner | Boston Consulting Group |
| | Managing Director, Senior Digital Transformation Executive | Accenture LLP |
| | MarCom Manager | Jacuzzi Brands LLC |
| | Market Development Manager Central America and The Caribbean | Perfetti Van Melle |
| | Marketing | Abbott |
| | Marketing | E*TRADE |
| | Marketing | eBay Inc |
| | Marketing | Ernst & Young |
| | Marketing | IBM Watson Advertising |
| | Marketing | Momentum Consulting Corp. |
| | Marketing | PadSquad |
| | Marketing | Western Union |
| | Marketing | E*TRADE |
| | Marketing | eBay Inc |
| | Marketing Analytics | Twitter |
| | Marketing Communications Director EMEA | Abbott |
| | Marketing Consultant | Blend360 |
| | Marketing Consultant | Cisco |
| | Marketing Consultant | MP Consulting |
| | Marketing Coordinator | Sam Houston State University |
| | Marketing Director | Abbott |
| | Marketing Director | ADVECTO GmbH |
| | Marketing Director | Brandsymbol |
| | Marketing Director | Hallmark |
| | Marketing Director | Kroger |
| | Marketing Director | Lloyd Construction Company, Inc |
| | Marketing Director | Mobile Giving Foundation |
| | Marketing Director | Verizon |
| | Marketing Director | workato |
| | Marketing Director | Morning Consult |
| | Marketing Generalist | Volta Charging |
| | Marketing Innovation Strategist | Eli Lilly |
| | Marketing Leader | GlaxoSmithKline |
| | Marketing Management Trainee | L'Oreal |
| | Marketing Manager | Abbott |
| | Marketing Manager | Clover Inc |
| | Marketing Manager | CVS Pharmacy, Inc. (CVS Health) |
| | Marketing Manager | Gameloft |
| | Marketing Manager | Hallmark |
| | Marketing Manager | Other |
| | Marketing Manager | ViralGains |
| | Marketing Manager | Wells Fargo |
| | Marketing Manager | Western Union |
| | Marketing Manager | Freelance |
| | Marketing Manager | E*TRADE |
| | Marketing Manager | PwC |
| | Marketing Manager | PwC |
| | Marketing Manager, Corporate Identity Integration | Abbott |
| | Marketing Manager, Web Production | Intuit |
| | Marketing Media Manager | T-Mobile USA |
| | Marketing Operations Manager | Alight Analytics |
| | Marketing Performance & Insights Manager | Hilton Worldwide |
| | Marketing Project Manager | Unbounce |
| | Marketing Science Measurement | ByteDance Inc. (TikTok) |
| | Marketing Science Partner | Snap Inc. |
| | Marketing Specialist | AAA Club Alliance, Inc. |
| | Marketing specialist | Google |
| | Marketing Specialist | Hallmark |
| | Marketing Specialist | Hallmark |
| | Marketing Specialist | Hallmark |
| | Marketing Specialist & Analyst | Western Union |
| | Marketing Sr Analyst | PepsiCo |
| | Marketing Support Manager | AT&T |
| | Marketing/Member Outreach | International Association of Auto Theft Investigators |
| | Media | FBIZ |
| | Media & Content | Heineken |
| | Media Buyer | Mediahub Worldwide |
| | Media Consultant | Incubeta |
| | Media Dir | MVNP |
| | Media Director | Abbey Mecca |
| | Media Director | Contra flow Strategies LLC |
| | Media Director | Merck |
| | Media Director | mgmedia |
| | Media Management Lead | Kroger |
| | Media Manager | Indeed |
| | Media Partnership Specialist | Kroger |
| | Media, Sponsorship and Consumer Care Sr Director | Heineken |
| | Midwest Sales Director | Emodo Inc. |
| | Mobile phone Engineering | Amplified Engineering Services Ltd |
| | Multimedia Designer | Resorts World NYC |
| | National Sales Director | Emodo Inc. |
| | Office Manager | Gameloft Limited |
| | Owner | Cunningham.Tech Consulting |
| | Owner | DP World Plc |
| | Owner | Evaluesell |
| | Owner | JMD Comunicação |
| | Owner | More In Store |
| | Owner | ideamkt |
| | Parks Business Development Specialist | Miami-Dade County Parks, Recreation & Open Spaces Dept. |
| | Partner | Ernst & Young |
| | Partner | McKinsey & Company |
| | Partner | Oaklins DeSilva+Phillips |
| | Partner | Proverb Associates |
| | Partner & Senior Consultant | BO - Business Online |
| | Partner & VP of Business Development | Power Direct |
| | Partner, Chief Contact Strategist | d exposito & Partners |
| | Partnerships | MiQ Digital |
| | Partnerships - Retail | Twitter |
| | Platforms Account Executive | Google |
| | President | Abbey, Mecca & Company |
| | President | B2BMarketing, LLC |
| | President | Channel Factory |
| | President | Circus street |
| | President | Digimosaic Inc. |
| | President | Future Research Consulting |
| | President | KB MarLytics, LLC |
| | President | Marketplace Measurement Worldwide |
| | President | Mediacomp |
| | President | Proove Intelligence |
| | President | Saavn |
| | President | Sinch Engage |
| | President | Spark Foundry |
| | President | WOMENINBUSINESS.ORG |
| | President | www.Bereanopartners.com |
| | President & CEO | Thinktv Inc. |
| | President, Data Practice | Epsilon |
| | President, Digital | WEHCO Media, Inc. |
| | President/Creative Director | McCafferty Advertising |
| | Principal | 3.14 Research |
| | Principal | Candela Growth Partners |
| | Principal Analyst | Insider Intelligence |
| | Principle | DNA Media Lab |
| | Product Manager | General Motors Corp |
| | Product Manager | Yenasys (Pvt) Ltd |
| | Product Manager | Myntra |
| | Product Manager | Cricket Wireless |
| | Product Marketing | Adobe Systems Incorporated |
| | Product Marketing | Flipboard |
| | Product Specialist | Abbott |
| | Product Specialist | Western Union |
| | Production Manager | MultiChoice South Africa |
| | Professor | West Chester University |
| | Professor | TA Pai Management Institute |
| | Program Manager | Boston Consulting Group |
| | Program Manager, Local Brand Engagement & Impact | REI |
| | Project Manager | East Management Consulting |
| | Regional Brand Manager | Mars Wrigley |
| | Regional Director, National Sales | Yelp |
| | Regional Sales Director | ActionIQ |
| | Research Manager | Directwest |
| | Responsable Campañas | HSBC Bank Argentina |
| | Retail Industry Head, Big Box | Google |
| | Retail Marketing Manager | Louisiana-Pacific Building Solutions (LP Corp) |
| | Retail, VP Digital Transformation | Salesforce |
| | RVP | Salesforce |
| | RVP | Adjust |
| | Sales & Pharma Vice President, Healthcare | Pandora Media Inc. |
| | Sales Director | Comscore |
| | Sales Director | Digital Trends |
| | Sales Director | MiQ |
| | Sales Director | Nielsen |
| | Sales Director | Screenverse Media |
| | Sales Director | Yieldmo |
| | Sales Director | SundaySky |
| | Sales Director, West Coast | Gimbal |
| | Sales Executive | Valassis |
| | Sales Manager | Abbott |
| | Sales Manager | Twitter |
| | Sales Manager DACH/FR | Verve Group |
| | Senior Account Executive | Google |
| | Senior Account Executive | Great Bowery d/b/a Trunk Archive + Gallery Stock |
| | Senior Account Manager | Twitter |
| | Senior Associate | Kline |
| | Senior Brand Manager | Im in between jobs |
| | Senior Business Analyst | L'Oreal |
| | Senior Business Consultant | Adobe Systems Incorporated |
| | Senior Creative Director | CBC |
| | Senior Customer Success Manager | Scalarr |
| | Senior Development Manager, Distinguished Events | American Cancer Society |
| | Senior Digital Marketing Manager | Cuisinart |
| | Senior Director | Quartz Media |
| | Senior Director Business Development | Prodege |
| | Senior Director Consumer Engagement | Kellogg Co |
| | Senior Director of Client Partnerships | Ibotta |
| | Senior Director of Enterprise Commercial Development & Strategic Partnerships | NLogic Inc |
| | Senior Director, Content Analytics | Kantar |
| | Senior Director, Corporate Digital Marketing | AbbVie |
| | Senior Director, Global Brand Building & Media Innovation | P&G |
| | Senior Director, Marketing | KUBRA |
| | Senior Director, Performance Media Strategy | Optimad Media |
| | Senior Graphic Designer | CVS Pharmacy, Inc. (CVS Health) |
| | Senior Graphic Designer | ICF Next |
| | Senior Lead, Global Marketing | Western Union |
| | Senior Manager | eBay Inc |
| | Senior Manager | management science associates, inc. |
| | Senior Manager | Vanderlande Industries Inc |
| | Senior Manager, Ad Effectiveness | Pandora Media Inc. |
| | Senior Manager, Marketing Measurement | Amazon |
| | Senior Marketing & Commercial Advisor | TOP LINE MARKETING |
| | Senior Marketing Manager | Unbounce |
| | Senior MM | Twitter |
| | Senior Partner | McKinsey & Company |
| | Senior Partner Manager | Pinterest |
| | Senior Sales Director | Yieldmo |
| | Senior Shopper Insights manager | L'Oreal |
| | Senior Vice President | Brandsymbol |
| | Senior Vice President ? Online and CMO | Home Depot |
| | Senior Vice President Media & Tech | Epsilon |
| | Snr Principal | Neustar, Inc. |
| | Social Impact Specialist | Peloton |
| | Social Media | Wells Fargo |
| | Social Media Coordinator | Peloton |
| | Solution Architect | AT&T Communications |
| | Solution Engineer | Salesforce |
| | Southeast Marketing Director | PwC |
| | Southeast Marketing Senior Associate | PwC |
| | Specialist/Analyst, Marketing | Western Union |
| | Sr Congress & Events Specialist EMEA | Abbott |
| | Sr Director Brand Partnerships | Dotdash |
| | Sr Director Digital Analytics | E*TRADE |
| | Sr Growth Marketing Manager | Roku |
| | Sr Manager | Walmart Media Group |
| | Sr Manager, Content Strategy | T-Mobile USA |
| | Sr Manager, Marketing Data Strategy | Molson Coors Brewing Company |
| | Sr Marketing Manager | Oracle |
| | Sr Marketing Manager | E*TRADE |
| | Sr Marketing Specialist | Discover Financial Services |
| | Sr VP-Strategic Alliances & Innovation-Media & Sponsorship | Live Nation Entertainment |
| | Sr. Account Executive | Viant Adelphic |
| | Sr. Analyst, Omnichannel Development | PVH Corp |
| | Sr. Brand Manager | Abbott |
| | Sr. Digital Communications Specialist | Abbott |
| | Sr. Director Consumer Insights APAC | VF Corp |
| | Sr. Director Global Account Development | Mood Media |
| | Sr. Director Marketing Strategy and Planning | Walmart Inc. |
| | Sr. Director of Client Services | The Trade Desk |
| | Sr. Director of Marketing | Hilton Worldwide |
| | Sr. Director, Marketing Management | Abbott |
| | Sr. Director, Media Solutions & Strategy | eMarketer |
| | Sr. Director, Retailer Data Partnerships | Nielsen |
| | Sr. Director, Sales and Strategy | Verizon Media |
| | Sr. Group Manager, Marketing Integration & Operations | Hyundai Motor America |
| | Sr. Integrated Campaign Manager | Salesforce |
| | Sr. Manager Marketing Planning & Strategy | Discover Financial Services |
| | Sr. Manager, Events & LD | Hilton Worldwide |
| | Sr. Manager, Integrated Marketing | Smile Direct Club |
| | Sr. Marcom Specialist | Abbott |
| | Sr. Marketing Director | Abbott |
| | Sr. Marketing Manager | T-Mobile USA |
| | Sr. Media Manager | T-Mobile USA |
| | Sr. Product Manager | AAA Club Alliance, Inc. |
| | Sr. Research Analyst | Charter |
| | Sr. Sales Manager, Publishing | Fyber |
| | Sr. Vice President, Marketing | HopSkipDrive |
| | Sr.Director Product Management | TapClicks |
| | Strategic Account Executive | Neustar, Inc. |
| | Strategic Account Manager | Salesforce |
| | Strategic Development Representative | CAPTIV8 |
| | Strategy and Innovation | AT&T Communications |
| | Strategy Consultant | Salesforce |
| | Strategy Director | Saatchi & Saatchi |
| | Success Manager | Salesforce |
| | Supervisor, Print and Digital Content | AAA Club Alliance, Inc. |
| | SVP | Citi |
| | SVP | DAI |
| | SVP | Lightbox OOH Video Network |
| | SVP | Publicis Sapient |
| | SVP Advertising Strategy | NBCUniversal |
| | SVP Brand | Papa John's International |
| | SVP Data Technology & Insights | SparkFoundry |
| | SVP Partnerships | ANA |
| | SVP Sales | Emodo Inc. |
| | SVP Sales | Dstillery |
| | SVP Sales | Cuebiq |
| | SVP Strategy and Growth | Quigley-Simpson |
| | SVP, Advertiser Partnerships | adMarketplace |
| | SVP, Head of Brand, Community, Channel, and Field Marketing | TD Bank |
| | Targeting Marketing Manager | Chipotle |
| | Team Partnerships Manager, Retail | Pinterest |
| | The Leader of the International Organization for Strategic Planning | International Executive organization |
| | Trustee | World Animal Protection |
| | US,Client Development Officer | Dentsu |
| | Vice President | VISA |
| | Vice President ~ Digital Ad Tech | iloopMobile / nVIDIA |
| | Vice President Digital Ad Tech ~ iloopMobile Inc. | Cyber Technology Group |
| | Vice President, Corporate Marketing | AbbVie |
| | Vice President, Global Marketing Analytics & Targeting | NBCUniversal |
| | Vice President, Growth | IMVU |
| | Vice President, International Marketing Solutions | American Express |
| | Vice President, Media Transformation | PETCO |
| | Vice President, Retail | Salesforce |
| | Vice President, Team Member Communications | Aspen Dental |
| | VP | Accenture LLP |
| | VP | AWC |
| | VP | Comscore |
| | VP | Epsilon |
| | VP | HCO |
| | VP | KONTOVEROS S.A. |
| | VP | Nielsen |
| | VP | Phg |
| | VP | Publicis Media |
| | VP | Swiftmile.com |
| | VP Branding & Marketing | Capital One |
| | VP Business Development - New Technology | Sinch Engage |
| | VP Consumer Data Strategy & Activation | L'Oreal |
| | VP Customer Development & Strategy | Sinch |
| | VP Digital | National CineMedia |
| | VP Digital Marketing | Mastercard |
| | VP Digital Sales Strategy | National CineMedia |
| | VP Head of Industry CPG | Pandora Media Inc. |
| | VP Marketing | thinktv |
| | VP Marketing | Wells Fargo |
| | VP Media Insights | Thinktv |
| | VP Media Insights | Thinktv |
| | VP N.A Caribbean and Asia | LATAM AIRLINES |
| | VP of Marketing | Bottle Rocket |
| | VP of Marketing | United Parcel Service |
| | VP of Marketing | Western Spirits Beverage Company |
| | VP of Marketing for Walmart+ | Walmart Inc. |
| | VP of Sales, East | Gimbal |
| | VP of Sales, East Coast | Adsmovil |
| | VP Partnerships | Zenreach |
| | VP Research | Teads |
| | VP Sales EMEA LATAM | Adcolony |
| | VP Strategic Partnerships | Active International |
| | VP, Advertising Operations | 360 agency |
| | VP, Brand Marketing | Pandora Media Inc. |
| | VP, Client Development | Toluna |
| | VP, Client Partner | Motista |
| | VP, Client Services | IBM Watson Advertising |
| | VP, Customer Foundations | 84.51° |
| | VP, Customer Success and Marketing | Neutronian |
| | VP, Development | Ad Council |
| | VP, Digital | TEGNA, Inc. |
| | VP, Experience Strategy | TBWA World Health |
| | VP, Field Marketing & Events | Sprinklr |
| | VP, Global Marketing Communications | Colgate-Palmolive |
| | VP, Knowledge Lab | Neustar, Inc. |
| | VP, Marketing | Roku |
| | VP, Performance Solutions | Rakuten Advertising |
| | VP, Product Management | AT&T Communications |
| | VP, Product Strategy & Marketing for Walmart Capital One Partnership | Capital One |
| | VP, Sales | Bleacher Report |
| | VP, Sales | Yieldmo |
| | VP, Strategy | inMarket |
| | VP, Talent Director | Leo Burnett |
| | VP, UHNW Segment Marketing | Bank Of America |