MOSTT Unplugged Virtual
The proliferation of new channels, platforms and technologies has significantly changed the environment in which marketers operate in. Over the last few years, MMA's Marketing Organization Structure Think Tank (MOSTT) has set out to rethink the world of the modern marketing organization; seeking to identify best practices and trends that will help marketers accelerate performance and business growth through organizational design.
Back for its 2nd year, MMA MOSTT UNPLUGGED brings together marketing leaders, experts, and academics to discuss and define priorities needed to create a winning modern marketing organization.
Attendees Include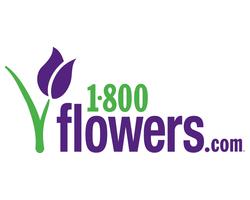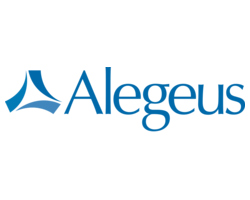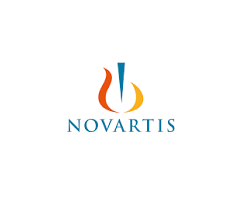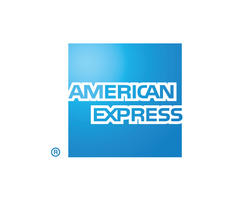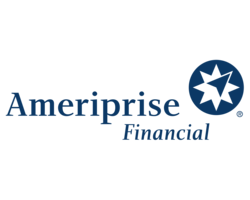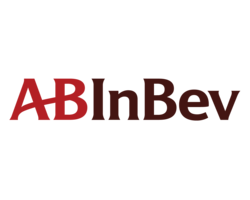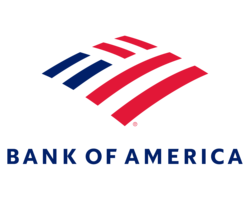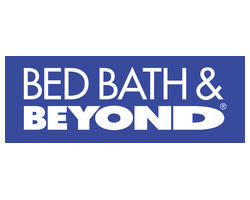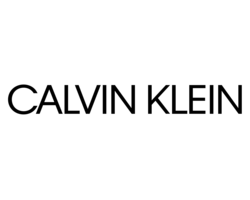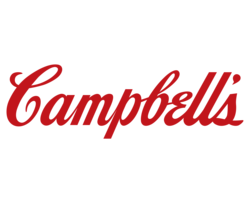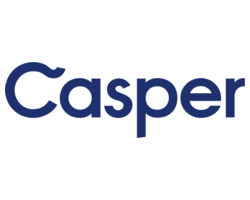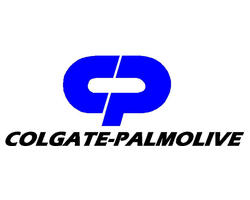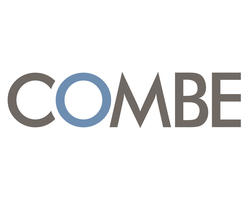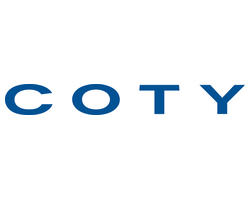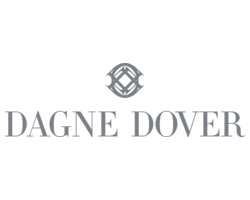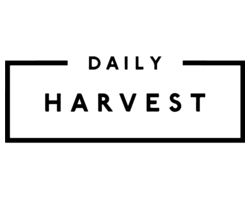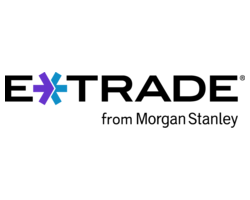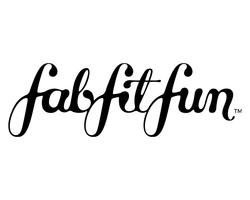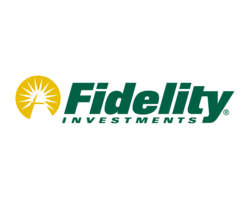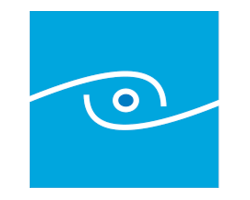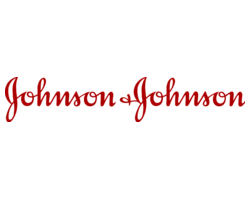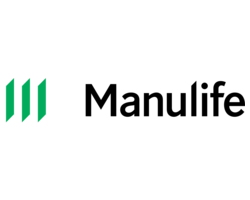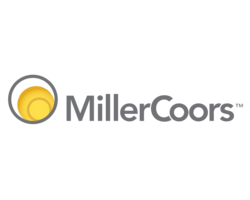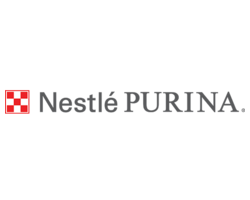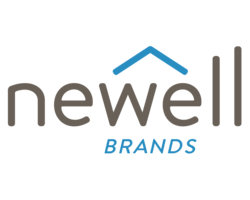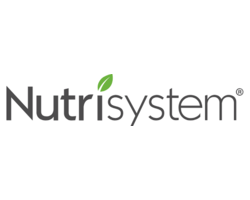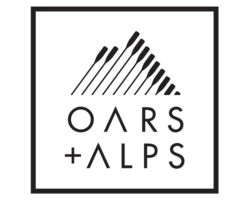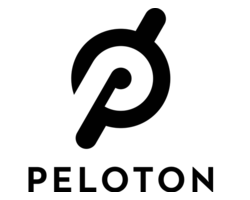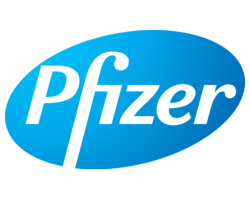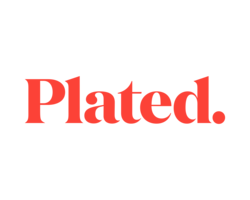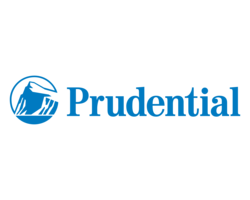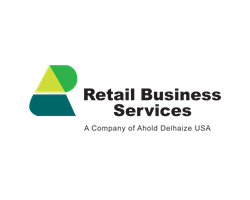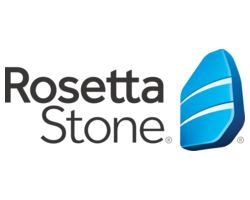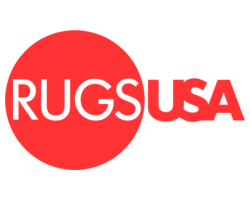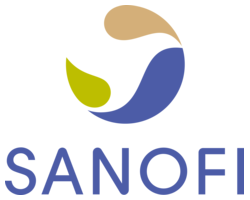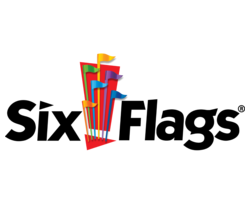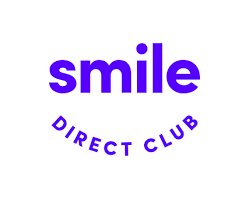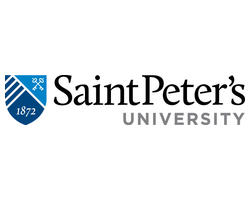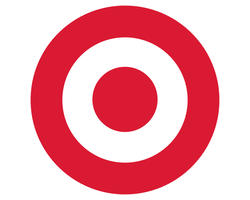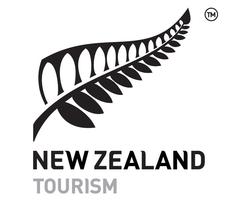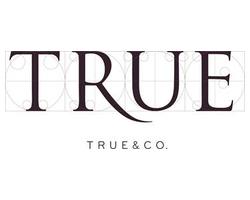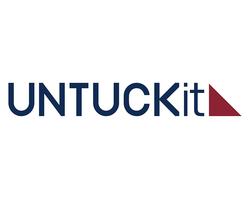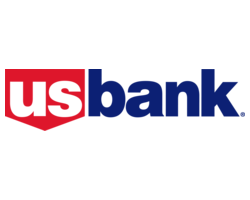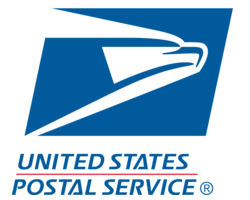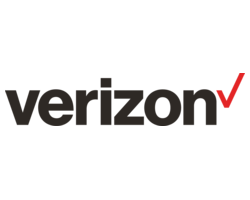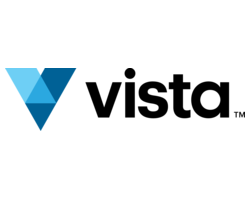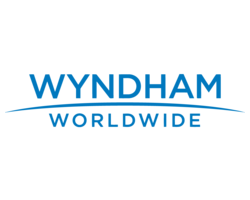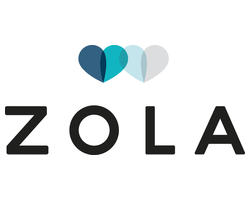 | Member | Job Title | Company |
| --- | --- | --- |
| | Account Analyst | Brandsymbol |
| | Account Director | Cosmose |
| | Account Director | Direct Associates |
| | Account Director | Salesforce |
| | Account Director | SPINX Digital |
| | Account Director | HAVAS |
| | Account Director for P&G | Nielsen |
| | Account Executive | Amperity |
| | Account Executive | Gimbal |
| | Account Executive | Google |
| | Account Executive | Mightysignal |
| | Account Executive | NCH |
| | Account Executive | Yieldmo |
| | Account Executive | Amperity |
| | Account Manager | Adapex.io |
| | Account Manager | Rakuten Advertising |
| | Account Manager | VIZIO |
| | Account Manager/Coordinator | Arizent |
| | Ad Measurement | Roku |
| | Ad Operation Executive | Tabmo |
| | Ambassador of Push | Pushologies Limited |
| | Analyst | Vanguard |
| | Analytics | Signet Jewelers |
| | Analytics Manager | Amperity |
| | Analytics Supervisor | Crossmedia |
| | Applied Science Manager | Conagra Brands |
| | Art Director | Financial Times |
| | Assistant Marketing Manager | Western Union |
| | Assistant Professor | Shanti Business School, Ahmedabad |
| | Assoc. Dir Acquisition Marketing, PBS KIDS Mobile Apps | PBS |
| | Assoc. Director, Digital Marketing Analytics | Merck |
| | Associate | Halkbank |
| | Associate Director | AdSpark, Inc. |
| | Associate Director | Cardinal Path |
| | Associate Director | Wunderkind |
| | Associate Director Media Strategy & Innovation | Merck |
| | Associate Director, Enrollment Marketing and Communication | Sam Houston State University |
| | Associate Director, Marketing | Boston Consulting Group |
| | Associate Media Director | Kroger |
| | Associate Product Manager CRM & Digital Marketing | Abbott |
| | Associate Sales Representative | National CineMedia |
| | AVP Marketing | TD Bank |
| | Board Director | Upthetrade |
| | Brand Consultant | BERA Brand Management |
| | Brand Director | Mountainview |
| | Brand Management & Growth Excellence Lead | Constellation Brands |
| | Brand Manager | Abbott |
| | Brand Manager | Campbell Soup Co. |
| | Brand Marketing & Sales Enablement Lead | IBM Watson Advertising |
| | Brand Marketing Manager | ByteDance Inc. (TikTok) |
| | Buick, Media Strategy & Brand Partnership Manager | General Motors Corp |
| | Business Development Associate | Foursquare |
| | Business Functional Senior Analyst | NPPC |
| | Business Head | Collective Heads EMSPL |
| | Business Management Manager | Grupo Globo |
| | Business Relationship Manager | Scoular |
| | Business Support & Innovation Director | Merck |
| | Business Unit Director | Hellosquare |
| | Cadillac Audience and Personalization Lead | General Motors Corp |
| | Campaign Manager | Mobiclicks |
| | CBP | Nielsen |
| | CEO | Barclays |
| | CEO | Bristol Advisory LLC |
| | CEO | Delinea Strategic Management |
| | CEO | Everyday Innovate |
| | CEO | GMF Consulting |
| | CEO | Harvest Enterprises Outreach |
| | CEO | INFORMATICADEMENTES |
| | CEO | KingIT Solutions |
| | CEO | Local Media Consortium |
| | CEO | Luxcore, Ltd. |
| | CEO | Magnolia Media Partners |
| | CEO | MediaMash |
| | CEO | MSS MEDIA INC |
| | CEO | Pen and Pebble Marketing |
| | CEO | Prohaska Consulting |
| | CEO | SilverstoneCIS |
| | CEO | Surveys & Forecasts, LLC |
| | CEO | terrabiz |
| | CEO | Transparent Media Partners, LLC |
| | CEO | Type 2 Consulting |
| | CEO | ZIOS Corporation |
| | CEO | BanterX |
| | CEO | Tomorrow's Road |
| | CEO, APAC & MENA | Mindshare |
| | Chief Accelerant | The Perl Group |
| | Chief Data Officer | GroupM |
| | Chief Digital Officer | GroupM Pakistan |
| | Chief Digital Officer | Starmark |
| | CIO | LIH.com |
| | Client Business Partner | Nielsen |
| | Client Executive, Business Development | Direct Associates |
| | Client Leadership Senior Manager | Lochi Vietnam |
| | Client Partner | MiQ |
| | Client Partnership Manager | Kochava |
| | Client Servicing Executive | Leo Burnett |
| | Client Strategy Lead | Prohaska Consulting |
| | CMI | Unilever |
| | CMO | AlterBridge Strategies |
| | CMO | Brand Igniter Inc. |
| | CMO | CubeSquare |
| | CMO | Grupo NotreDame Intermédica (GNDI) |
| | CMO | Honeywell |
| | CMO | Terminix |
| | CMO & Digital Officer | Western Union |
| | CMT Go to Market Lead, LACA region | Western Union |
| | Co-Founder | AIM360Marketing |
| | Co-Founder | HUB Institute |
| | Co-Founder | Itchy Feet Animations |
| | Co-Founder & CEO | Laborem Edge, LLC. |
| | Co-Founder & CMO | kotlie.com |
| | Co-Founder & CRO | MediaMash.tech |
| | Coca Cola Company Chair Professor of Marketing, Terry College of Business, University of Georgia and Senior Research Fellow at the Indian School of Business | Marcaps |
| | Consultant | Citi |
| | Consultant | Ernst & Young |
| | Consultant | MG Design Group |
| | Consultant | Neustar, Inc. |
| | Consultant | Numerator |
| | Consultant | Salesforce |
| | Consultant | Trama Cultural Conaultoria |
| | Consultant | Private Practice |
| | Consulting Partner | Ogilvy |
| | Consumer Insight Director | Suntorypepsico Vietnam Beverage |
| | COO | InterMedia |
| | COO | MarCaps LLC |
| | COO | TenMax |
| | COO | Winclap |
| | Corp Comms Manager | Zynga |
| | Corporate Communications | Zynga |
| | Council Lead | Facebook |
| | CPG Head of Industry | Innovid |
| | Creative Lead | ironSource |
| | CRM | E.L.F. beauty |
| | CRM Manager | Western Union |
| | CRO | NCS |
| | CSM | Google |
| | CSO | N-SHARE |
| | CTO | Chalk Digital |
| | Customer Experience Account Executive | SAP Global Marketing, Inc. |
| | Customer Experience Advisor | SAP Global Marketing, Inc. |
| | Customer Success Manager | AppsFlyer |
| | Data & AI for Growth Director | Bel |
| | Data Intelligence Lead | Publicis Media |
| | Data Science | Anthem |
| | Data Scientist | Chicago Bears |
| | Data Scientist | SAS |
| | Developer | mazaka |
| | Digital Ad Ops Manager | Cox Media Group |
| | Digital Advertising Specialist | United Parcel Service |
| | Digital Analyst | Ford Motor Co |
| | Digital Director | Allscope Media |
| | Digital Manager | Universal McCann Worldwide |
| | Digital Marketing | Wells Fargo |
| | Digital Marketing and Advertising Manager | Ford Motor Co |
| | Digital Marketing Project Manager | Phoenix Team |
| | Digital Marketing Specialist | Fujitsu |
| | Digital Media Specialist | Noisy Trumpet |
| | Digital Operations | Sonoma Media |
| | Digital Prophet | SHINGY |
| | Dir-DistbIntel | Franklin Templeton |
| | Director | Ally Bank |
| | Director | Blue Apron |
| | Director | Bobit |
| | Director | BorgWarner |
| | Director | Crossmedia |
| | Director | CRS Technologies India Pvt Ltd |
| | Director | Epsilon |
| | Director | Kellogg Co |
| | Director | Kochava |
| | Director | Mastercard |
| | Director | Mindshare |
| | Director | Nielsen |
| | Director | Nielsen |
| | Director | Platinums Group |
| | Director | Simulmedia |
| | Director | The Variable |
| | Director | TTEC |
| | Director | Vibes |
| | Director | WCS |
| | Director Digital Solutions | Epsilon |
| | Director Global Media | Western Union |
| | Director of AdOps | Converge |
| | Director of Brand Strategy | PricingOne |
| | Director of Business Development | Junction AI |
| | Director of Digital Marketing | ActionIQ |
| | Director of Growth & Partnerships | Jivox |
| | Director of Licensing and Marketing | Adobe Systems Incorporated |
| | Director of Marketing | Costello Creative Group |
| | Director of Marketing | H&H Homes |
| | Director of Marketing | Weldcoa |
| | Director of Marketing and Communications | Emodo Inc. |
| | Director of Marketing Communications | Cuisinart |
| | Director of Marketing Communications | DAC Group |
| | Director of Operations | MOD |
| | Director of Partnerships | Intango |
| | Director of Sales and Partnerships | National CineMedia |
| | Director Sales | Momentus Digital Media Private Ltd |
| | Director, Analytics | Novus Media |
| | Director, Analytics | Nutrisystem |
| | Director, Brand & External Communications | Ernst & Young |
| | Director, Commerce Media | The Mars Agency |
| | Director, Consulting Services | TTEC |
| | Director, Consumer Media Marketing | Verizon Media |
| | Director, Digital & Total Brand Experience | Johnson & Johnson |
| | Director, Digital Business Development | MNI Targeted Media |
| | Director, Digital Media Investment | Discovery |
| | Director, Head of Business Brand | Capital One |
| | Director, ID US Customer Marketing | Abbott |
| | Director, Integrated Media | Kroger |
| | Director, Marketing Operations & Planning | King |
| | Director, Marketing Performance & Insights | Hilton Worldwide |
| | Director, Media & Channels | Edward Jones |
| | Director, Mobile Product Management | OUTFRONT |
| | Director, North America | CM.com |
| | Director, Performance Media | Real Chemistry |
| | Director, Premier Experiences | PwC |
| | Director, Product | Audible |
| | Director, Programmatic Sales | Condé Nast |
| | Director, Relationship Management | Neustar, Inc. |
| | Director, Sales (Chicago) | Disney & ESPN Media Networks |
| | Director, Strategic Design | The Hershey Company |
| | E-Commerce Manager | Colgate-Palmolive |
| | EA, Integrated Media | Universal Parks & Resorts |
| | Earned Media | Home Depot |
| | ECD | Leo Burnett |
| | Ecommerce Content Manager | Cuisinart |
| | Editor | adncontents |
| | Email Operations | General Motors Corp |
| | Engineering Manager, Marketing Technology  | Square |
| | Enterprise Partnerships | iSpot.tv |
| | Entrepreneur | Gillsoft Ltd |
| | Event Marketing Manager | IBM Watson Advertising |
| | EVP | Kochava |
| | EVP | MediaLink |
| | EVP Advertising & Partnerships | Mobiclicks |
| | EVP Marketing Operations Officer | Calvin Klein |
| | EVP of Growth | Kochava |
| | EVP, Advanced Analytics | Spark Foundry |
| | EVP, Creative Technology & Innovation | 4As |
| | Ex Chief Innovation Officer | Samsung |
| | Executive Account Director | Conde Nast |
| | Executive Assistant | Peloton |
| | Executive director | USTA Wyoming |
| | Executive Director, Marketing | E*TRADE |
| | Executive Director, Sales & Partnerships | AdMedia |
| | Former Global Chief marketing Officer | Uber |
| | Founder | Gomegga |
| | Founder | Marketing Evolution |
| | Founder | Tambora Ventures |
| | Founder | Startup in Stealth Mode |
| | Founder & CEO | Adquizition |
| | Founder & CEO | Barlow Innovation Group, LLC |
| | Founder & CEO | BoardActive Corporation |
| | Founder & CEO | BoardActive Corporation |
| | Founder & CEO | Connect The Dots |
| | Founder & CEO | Vandya Consultants |
| | Founder and CEO | Stem Lending, Inc. |
| | Founder Partner | A & H Ventures |
| | Founder, Managing Director | NP solutions |
| | Founder, President | MillerHill Partners |
| | Global Data Strategy Manager | McDonalds Corporation |
| | Global Digital Brand Experience Manager | Ford Motor Company |
| | Global Director | OMD |
| | Global Director, Head of Paid Media | Glovo |
| | Global Director, Program Marketing, Markets (Blockchain, SAP & Microsoft Alliances) | IBM Watson Advertising |
| | Global Head of Integrated Media | GALDERMA |
| | Global industry relations manager | ByteDance Inc. (TikTok) |
| | Global Media Director | McDonalds Corporation |
| | Global Program Manager | Facebook |
| | Global Strategy Lead | Lenovo |
| | GM | TC Tropical Products |
| | GM Business Transformation | L'Oreal |
| | GM Customer Experience | Neustar, Inc. |
| | GMC MEDIA | General Motors Corp |
| | Group Account Director | GS&F |
| | Group Account Director | Mg Media |
| | Group Director | Performics |
| | Group Director, Client Strategy | Verizon |
| | Group Product Manager | Abbott |
| | Growth Director, Marketing | Farfetch |
| | Growth Hacking Intern | AhaSlides |
| | Growth Marketing Manager | Other- My company is not listed here (Non-Member) |
| | Growth Marketing Manager | Outer |
| | Growth Marketing Manager | Testinium |
| | HCP & CRM Product Manager | Abbott |
| | Head - Marketing | Vistaar Financial Services Pvt Ltd |
| | Head Digital Marketing | Absa Bank |
| | Head Digital Marketing | RAKBANK |
| | Head Global Marketing Operations | Qualtrics |
| | Head of Analytics | PMG |
| | Head of Brand and Retention Marketing | JustAnswer |
| | Head of Client Partnerships - US | Spotify |
| | Head of Customer Analytics | Kohl's |
| | Head of Customer Data Acquisition | Philip Morris International |
| | Head of Decision Sciences | General Mills |
| | Head of Digital Growth & Strategy | Response |
| | Head of Digital Sales | NXD |
| | Head of Industry, Search Ads 360 | Google |
| | Head of Integrated Platform Sales, US CNNE | WARNER MEDIA |
| | Head of Marketing | Vein Clinics of America |
| | Head of Marketing - Canada | Square |
| | Head of Marketing LATAM - Waze | Waze |
| | Head of Media Platform Sales, Agency Development | Google |
| | Head of Partnerships | Group Black |
| | Head of Research Analytics | Uber |
| | Head of Sales | Messaggio Ltd. |
| | Head of Sales Ops | BERA |
| | Head of Strategic Growth | Resulticks |
| | Head UK & Ireland - Consumer Health | Bayer |
| | Head, Analytics & Media Mgmt. | Amazon Web Services, Inc. (marketing) |
| | IBM Distinguished Designer | IBM iX |
| | Identity and Privacy | DotDash/IAC |
| | IloopMobile ~Vice President ; Mobile Content Management | iloopMobile / nVIDIA |
| | Innovation and Media Consultant | Total Market Media Inc |
| | International bd | Roku |
| | International BD Manager | Roku |
| | Key Accounts Manager | Abbott |
| | Lead - Marketing | Western Union |
| | Lead Data Scientist | General Mills |
| | Lead Developer | Graham Media Group |
| | Lead Innovation Manager | C2 Communications |
| | Lead Strategist | Leo Burnett |
| | Leader of Creative Technology | IBM Watson Advertising |
| | Leader, CEM | Western Union |
| | Lecturer | University of Minnesota |
| | Legal Consultant | Valueline Consulting |
| | Manager | Abbott |
| | Manager | Abbott |
| | Manager | Amazon Web Services, Inc. (marketing) |
| | Manager | Bizbrand Foundry LLC |
| | Manager | Carter's |
| | Manager | Elsy |
| | Manager | Global Association of Risk Professionals |
| | Manager | McDonalds Corporation |
| | Manager | Moon.learn |
| | Manager | SAP Global Marketing, Inc. |
| | Manager | United Parcel Service |
| | Manager | Western Union |
| | Manager - Publisher Business Development | Affinity Global |
| | Manager Consumer Acquisition | Philip Morris International |
| | Manager Market Insights | Abbott |
| | Manager of Client Engagement | Brandsymbol |
| | Manager- Digital | Wavemaker- GroupM |
| | Manager, Content & Publications | AAA Club Alliance, Inc. |
| | Manager, Emerging Media and Partnerships | General Motors Corp |
| | Manager, Global Events | iconectiv |
| | Manager, Marketing Performance & Insights | Hilton Worldwide |
| | Manager, Media, National Accounts | Ad Council |
| | Manager, Product Marketing & Manager, Audience | Adobe Systems Incorporated |
| | Manager, Programmatic & Data Strategy | Molson Coors Brewing Company |
| | Manager, Sales Devlopment | Effectv |
| | Managing Director | 360AdMedia |
| | MANAGING DIRECTOR | DEBON HERBALS PVT LTD |
| | Managing Director | Ernst & Young |
| | Managing Director | Initiative |
| | Managing Director | Oaklins DeSilva and Phillips |
| | Managing Director | REAL CHEMISTRY |
| | Managing Director | SciMark |
| | Managing Director | Yieldmo |
| | Managing Partner | Recess Partners |
| | Manaing Director | Ogilvy Consulting |
| | Marketer | General Mills |
| | Marketing | Abbott |
| | Marketing | E*TRADE |
| | Marketing | eBay Inc |
| | Marketing | Enlighten |
| | Marketing | Momentum Consulting Corp. |
| | Marketing | Verizon |
| | Marketing | Walgreens Boots Alliance |
| | Marketing | Western Union |
| | MArketing Analytics | Twitter |
| | Marketing Analytics Manager | Ford Motor Co |
| | Marketing Caommunications Director EMEA | Abbott |
| | Marketing Consultant | BERA |
| | Marketing Director | Abbott |
| | Marketing Director | Anthem BCBS |
| | Marketing Director | Brandsymbol |
| | Marketing Director | Brandsymbol |
| | Marketing Director | Lloyd Construction Company, Inc |
| | Marketing Director | Mentor Consulting |
| | Marketing Director | MGMedia |
| | Marketing Director | Morning Consult |
| | Marketing Director | Plusoft |
| | Marketing Director | Verizon |
| | Marketing Director | workato |
| | Marketing Director | Merck |
| | Marketing Innovation Strategist | Eli Lilly |
| | Marketing Leader | GlaxoSmithKline |
| | Marketing Manager | Abbott |
| | Marketing Manager | Clover Inc |
| | Marketing Manager | Ford Motor Co |
| | Marketing Manager | Hallmark |
| | Marketing Manager | HSBC |
| | Marketing Manager | PINAR BEVERAGES |
| | Marketing Manager | PwC |
| | Marketing Manager | Western Union |
| | Marketing Manager | Western Union |
| | Marketing Manager | Hosono |
| | Marketing Media Manager | T-Mobile USA |
| | Marketing Specialist | Hallmark |
| | Marketing Specialist | Hallmark |
| | Marketing Specialist | Hallmark |
| | Marketing Specialist & Analyst | Western Union |
| | Marketing Sr Analyst | PepsiCo |
| | Marketing Support Manager | AT&T |
| | MBA Candidate | UCLA Anderson |
| | Media & Content | Heineken |
| | Media Buyer | Mediahub Worldwide |
| | Media buyer | YouTube |
| | Media Consultant | Incubeta |
| | Media Director | PUSH 22 |
| | Media Intern | Mindshare |
| | Media Manager | Indeed |
| | Media Strategy | Peloton |
| | Media Supervisor | Verizon |
| | National Healthcare Executive | Valassis |
| | Owner | Evaluesell |
| | Owner | GKare Danismanlik ve Bilisim LTd. |
| | Owner | ideamkt |
| | Owner | JMD Comunicação |
| | Owner | Bank Of America |
| | Partner | Mediacom |
| | Partner | Mediacom |
| | Partner | Mindshare |
| | Partner | Reed Smith |
| | Partner & Senior Consultant | BO - Business Online |
| | Partner and Co-Founder | in4mation insights |
| | Partner, Analytics | Universal McCann Worldwide |
| | Partner, Chief Contact Strategist | d exposito & Partners |
| | Performance Marketing | Bloomberg L.P |
| | PetSmart Distinguished Chair in Marketing | Kelley School of Business, Indiana University |
| | PR | Diginics |
| | Practice Manager | Infosys |
| | President | KB MarLytics, LLC |
| | President | Marketplace Measurement Worldwide |
| | President | NYIAX |
| | President | One Epiphany LLC |
| | President | Saavn |
| | President | Spark Foundry |
| | President | ViralGains |
| | President & CEO | Thinktv Inc. |
| | President of GCC | Global Custom Commerce (Home Depot) |
| | President, Digital | WEHCO Media, Inc. |
| | Pricing analyst | Globo |
| | Principal | Amazon Web Services, Inc. (marketing) |
| | Principal | Beth Uyenco & Associates |
| | Principal | Bright Consulting |
| | Principal Consultant | Integrity Marketing and Media LLC |
| | Principal Consulting | Larsen and Toubro Infotech |
| | Principal Data Scientist | Disney & ESPN Media Networks |
| | Principal, Brand Consultant | Joseph Brand Consulting |
| | Principal, Digital Business Strategy | Ogilvy Consulting |
| | Principal, Operations Management | Discover Financial Services |
| | Private Marketplace Manager | Simpli.fi |
| | Product Director | Adform |
| | Product Lead | Adform |
| | Product Manager | Amazon Web Services, Inc. (marketing) |
| | Product Manager | Cricket Wireless |
| | Product Manager | Kochava |
| | Product Manager | Myntra |
| | Product Manager | Yenasys (Pvt) Ltd |
| | Product Manager | Twitter |
| | Product Marketing | Higher Logic |
| | Product Marketing Lead | Entravision |
| | Product Marketing Managere | DISQO |
| | Product Specialist | Western Union |
| | Production Manager | MultiChoice South Africa |
| | Professor | GITAM Deemed to be University |
| | Professor | TA Pai Management Institute |
| | Professor | Universidad Popular Autónoma del Estado de Puebla |
| | Professor | West Chester University |
| | Program Manager | General Motors Corp |
| | Project Director | AT&T Communications |
| | Project Manager | East Management Consulting |
| | Project Manager | Neustar, Inc. |
| | Publicista | Target Brands, Inc. |
| | Regional Brand Manager | Mars Wrigley |
| | Research Analyst | Real Story Group |
| | Research Director | Division of Tourism |
| | Research Executive | Publicis Groupe |
| | Risk Analyst | Ernst & Young |
| | RVP | Adjust |
| | RVP | Salesforce |
| | S. Marketing Director | Abbott |
| | Sales Account Executive | Foursquare |
| | Sales and Marketing Specislist | WeCare Medtech Pvt Ltd |
| | Sales Development Manager | Sinch |
| | Sales Development Representative | Sinch |
| | Sales Director | Bridgestone |
| | Sales Director | StackAdapt |
| | Sales Director | Yieldmo |
| | Sales Engineer | Google |
| | Sales Executive | Valassis |
| | Sales Manager | Abbott |
| | Senior Account Director | COHN Marketing |
| | Senior Account Executive | Sinch |
| | Senior Alliance Director | Oracle |
| | Senior Associate, Integrated Media Planning | MediaCom |
| | Senior Data Scientist | Boston Consulting Group |
| | Senior Director | Kantar |
| | Senior Director | Salesforce |
| | Senior Director of Enterprise CommercialDevelopment & Strategic Partnerships | NLogic Inc |
| | Senior Director, Consumer Insights | LG Electronics |
| | Senior Director, Content Analytics | Kantar |
| | Senior Graphic Designer | ICF Next |
| | Senior Lead, Global Marketing | Western Union |
| | Senior Manager | eBay Inc |
| | Senior Manager | Kroger |
| | Senior Manager | management science associates, inc. |
| | Senior Manager | Vanderlande Industries Inc. |
| | Senior Manager | Walmart Inc. |
| | Senior Manager, Ad Effectiveness | Pandora Media Inc. |
| | Senior Manager, D2C | Whirlpool Canada LP |
| | Senior Manager, Digital | Stryker |
| | Senior Manager, International business | Kroger |
| | Senior Manager, Marketing Measurement | Amazon |
| | Senior Manager, Product Marketing | eBay Inc |
| | Senior Marketing & Commercial Advisor | Top Line Marketing |
| | Senior Marketing Analyst | Pandora Media Inc. |
| | Senior Marketing Event Coordinator | Sauce Labs |
| | Senior Partner Manager | Pinterest |
| | Senior Planner | BIZ-EYES |
| | Senior Product Manager, NPS Prism | Bain & Company |
| | Senior Vice President | Brandsymbol |
| | Senior Vice President Of Global Sales and Partnerships | BERA |
| | Senior VP, Sales | Neustar, Inc. |
| | Social Media | Wells Fargo |
| | Solution Consultant | Salesforce |
| | Solution Engineer | Salesforce |
| | Solution Engineer | Salesforce |
| | Specialist Data Analyst | Mediamarktsaturn |
| | Sr Congress & Events Specialist EMEA | Abbott |
| | Sr Consultant | CGI |
| | Sr Content Strategist | AT&T Communications |
| | Sr Director Digital Analytics | E*TRADE |
| | Sr Director Media | Bloomin Brands, Inc. |
| | Sr Lead | Fidelity Investments |
| | Sr Manager | Epsilon |
| | Sr Marketing Manager | The Home Depot |
| | Sr Prin SE | Neustar, Inc. |
| | Sr Sales Manager | Samsung |
| | Sr. Account Executive | Google |
| | Sr. Analyst, Omnichannel Development | PVH Corp |
| | Sr. Brand Manager | Abbott |
| | Sr. Consultant | General Motors Corp |
| | Sr. Data Management Consultant | InsideView |
| | Sr. Digital Communications Specialist | Abbott |
| | Sr. Digital Media Strategist | NetApp |
| | Sr. Dir. Social Media | Walmart Inc. |
| | Sr. Director | Ernst & Young |
| | Sr. Director Omni-Shopper & Digital Consumer Marketing | Kellogg Co |
| | Sr. Director Strategy Planning & Insights | Reynolds American Inc. |
| | Sr. Director, Marketing Strategy | Padsquad |
| | Sr. Director, Media Solutions & Strategy | eMarketer |
| | Sr. Manager | Accenture LLP |
| | Sr. Manager | Genentech |
| | Sr. Manager Consulting Services | Neustar, Inc. |
| | Sr. Manager Marketing Planning & Strategy | Discover Financial Services |
| | Sr. Marcom Specialist | Abbott |
| | Sr. Marketing Director | Abbott |
| | Sr. Marketing Manager | Lowe's |
| | Sr. Media Manager | T-Mobile USA |
| | Sr. Media Manager | Wella |
| | Sr. Merchant | Global Custom Commerce (Home Depot) |
| | Sr. Mgr Marketing Analytics and Optimization | Molson Coors Brewing Company |
| | Sr. Mgr. Analytics | Ford Motor Co |
| | Sr. Performance Marketing and Analytics Manager | IBM Watson Advertising |
| | Sr. Product Manager | Blizzard Entertainment |
| | Sr. Sales Executive | Epsilon |
| | Sr. Vice President, Marketing | HopSkipDrive |
| | Sr. Vice President, Marketing | HopSkipDrive |
| | Sr.Director Product Management | TapClicks |
| | Strategic Account Executive | Neustar, Inc. |
| | Strategic Marketing Director | KIOSK Information Systems |
| | Strategic Partnerships Director | Cognitiv |
| | Strategic Partnerships Manager | Goodway Group |
| | Strategic Planning Director | Neodigital |
| | Strategic Planning Manager | Dentsu |
| | Strategist | MilkPEP |
| | Strategist | Salesforce |
| | Strategy | 84.51° |
| | Strategy & Operations | Outdoor Media Specialists & Solutions |
| | Strategy and Innovation | AT&T Communications |
| | Strategy Director | Leo Burnett |
| | Strategy Director | Wunderman Thompson |
| | SVP | Bank Of America |
| | SVP | EDO |
| | SVP | Publicis Sapient |
| | SVP | MDLIVE |
| | SVP Brand Marketing | Melaleuca |
| | SVP Customer Innovation | Numerator |
| | SVP Data Technology & Insights | SparkFoundry |
| | SVP Marketing | Bank Of America |
| | SVP Media | Viacom CBS |
| | SVP Product | Gimbal |
| | SVP, Brand | Papa John's International |
| | SVP, CMO | Engage Technologies Group, Inc. |
| | SVP, US Market Development | Mastercard |
| | Team Lead | AppsFlyer |
| | Team Lead Account Management | Awin |
| | Tech | Rogers Communications |
| | Trainee | Anheuser-Busch InBev |
| | Transport Associate | Amazon Logistics |
| | US Media Strategy Lead | Merck |
| | US, Client Development Officer | Dentsu |
| | Vice President | Neustar, Inc. |
| | Vice President Digital Ad Tech ~ iloopMobile Inc. | Cyber Technology Group |
| | Vice President Product Marketing | DISQO |
| | Vice President, Account Management | Mastercard |
| | Vice President, Global Marketing Analytics & Targeting | NBCUniversal |
| | Vice President, Growth | IMVU |
| | VP | Accenture LLP |
| | VP | AWC |
| | VP | HCO |
| | VP | Phg |
| | VP | Publicis Media |
| | VP | Swiftmile.com |
| | VP | Vibes |
| | VP | Virtusa |
| | VP Brand Partnerships | OUTFRONT Media |
| | VP Branding & Marketing | Capital One |
| | VP Client Services | IBM Watson Advertising |
| | VP Client Strategy | Prohaska Consulting |
| | VP Consumer Data Strategy & Activation | L'Oreal |
| | VP Customer Development & Strategy | Sinch |
| | VP Customer Success | Nielsen |
| | VP Digital | National CineMedia |
| | VP Digital | SAP Global Marketing, Inc. |
| | VP Digital Sales Strategy | National CineMedia |
| | VP Global Digital Marketing | Mastercard |
| | VP Global Marketing | Kellogg Co |
| | VP Head of Industry CPG | Pandora Media Inc. |
| | VP Marketing | Wells Fargo |
| | VP Marketing | Western Spirits Beverage Company |
| | VP Marketing | Brunswick Corporation |
| | VP Marketing Effectiveness | Nielsen |
| | VP Media and Digital | NBCUniversal |
| | VP Media Insights | Thinktv |
| | VP Mobile | Never Enough Media |
| | VP N.A Caribbean and Asia | LATAM AIRLINES |
| | VP of Data and Insights | Volta Charging |
| | VP of Sales, East Coast | Adsmovil |
| | VP Strategic Partnerships | Telmar |
| | VP Strategy | inMarket |
| | VP-National Client Solutions Team | Clear Channel Outdoor |
| | VP, Business Development | AdColony, Inc. |
| | VP, Client Development | Toluna |
| | VP, Consumer & Market Intelligence | General Mills |
| | VP, Field Marketing & Events | Sprinklr |
| | VP, Global Marketing Communications | Colgate-Palmolive |
| | VP, Integrated Marketing | Campbell Soup Co. |
| | VP, Interactive | Marden-Kane |
| | VP, Knowledge Lab | Neustar, Inc. |
| | VP, Marketing | Roku |
| | VP, Marketing | Mastercard |
| | VP, Marketing | Intuit |
| | VP, Marketing & CX | Bata |
| | VP, Media | Publishers Clearing House |
| | VP, Product Management | AT&T Communications |
| | VP, UHNW Segment Marketing | Bank Of America |
| | Web-Based Business Manager | Sinch |
| | Webinar Success Coach | Sarah Gray Coaching |