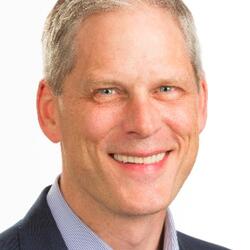 Norman de Greve is Senior Vice President and Chief Marketing Officer for CVS Health. In this role, he is responsible for developing and implementing a comprehensive marketing strategy across the enterprise that builds the CVS Health brand and clearly positions the company as the preferred pharmacy innovation company.

Prior to joining CVS Health, de Greve served as President of the Boston and Detroit offices of DigitasLBi, an agency considered a pioneer in marketing. He has deep experience in cross-channel communications planning, brand campaigns, media, loyalty and analytics in some of the most competitive industries, such as financial services, health care, travel, retail and automotive.

In addition to his 14 years at DigitasLBi, de Greve spent time in management consulting where he honed his expertise in developing customer-driven growth strategies and analytics. De Greve earned a Bachelor of Arts degree from Ithaca College and an MBA with Honors from University of Chicago Graduate School of Business.