SMARTIES Unplugged Virtual
MMA Smarties Unplugged Virtual brings together marketing thought leaders, tech experts, and researchers who will share innovative and creative work designed to benefit tomorrow's consumers and their changing mindset. We will also feature case studies from SMARTIES that celebrates the innovation and ingenuity,  as well as examples of those that are pioneering marketing transformation in the relationship between brands and their consumers. Over the course of two days, we'll also announce and celebrate this year's winners across 23 categories. 
At MMA SMARTIES Unplugged Virtual attendees will hear from the trailblazers that are architecting the future of innovation, creative effectiveness and business impact in this new world.
Attendees Include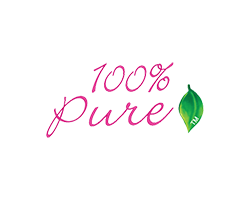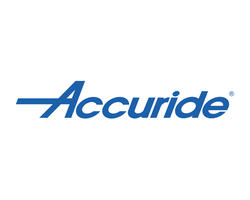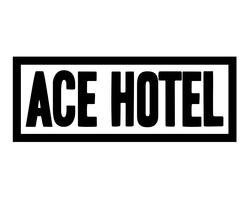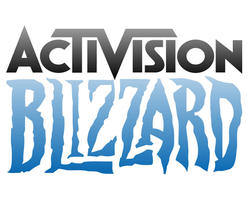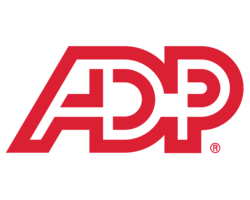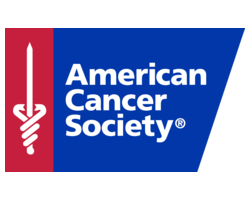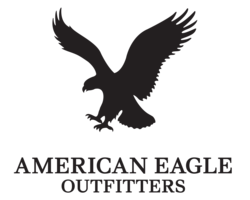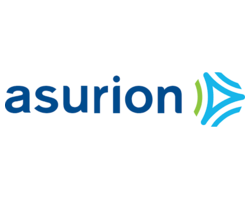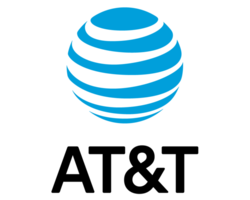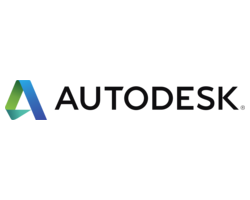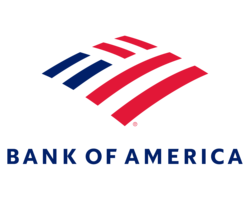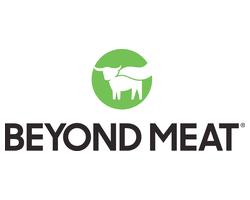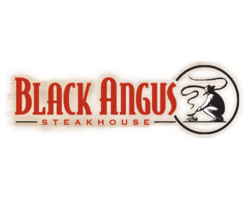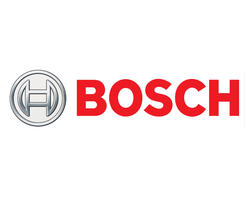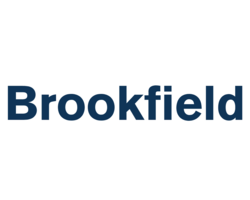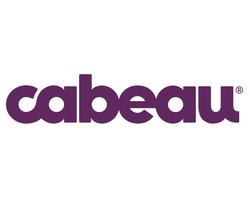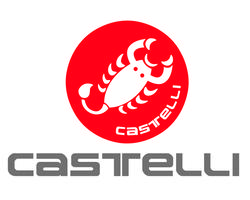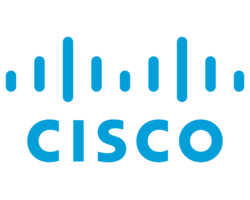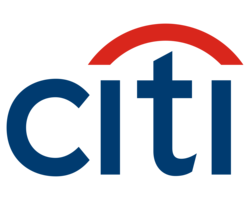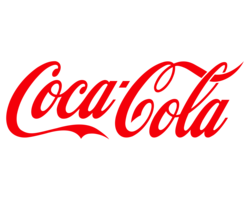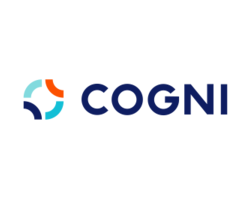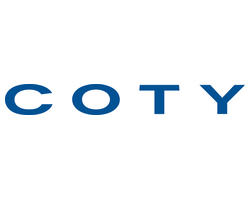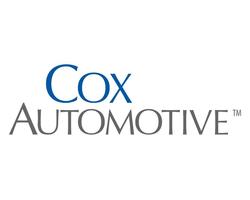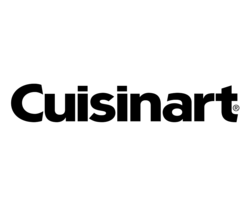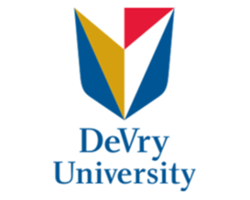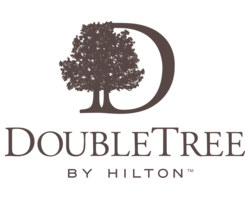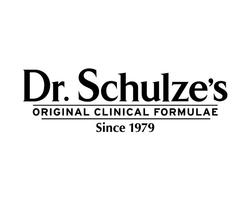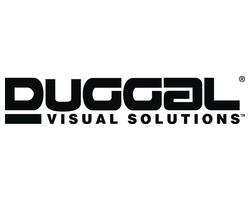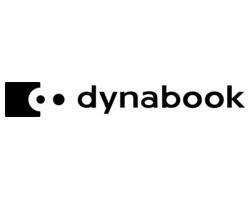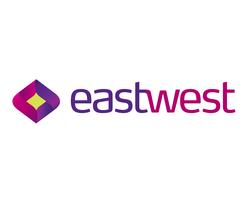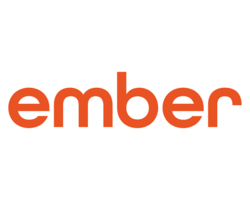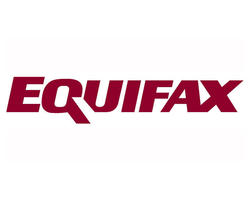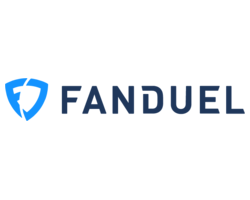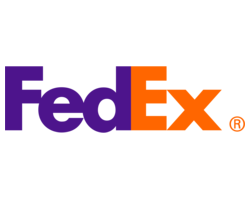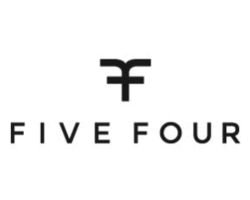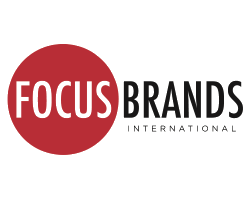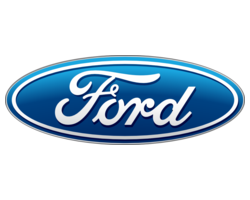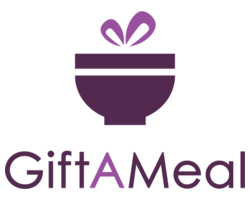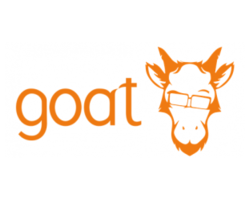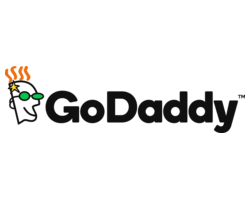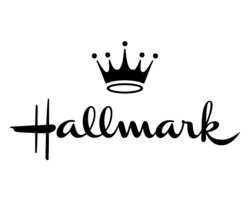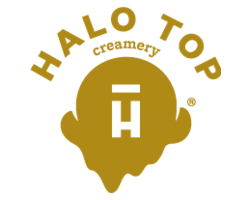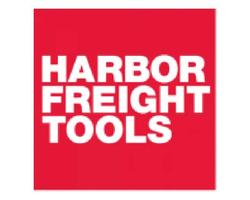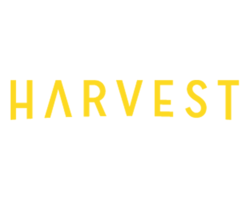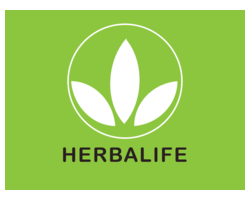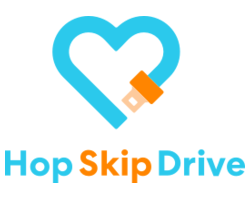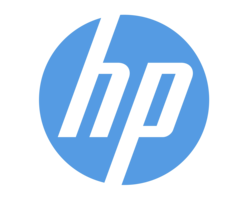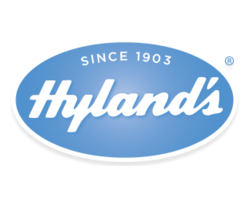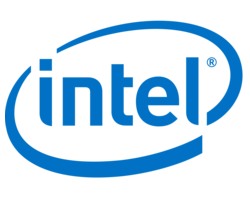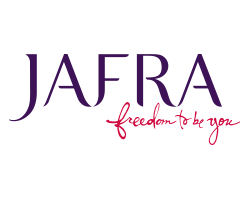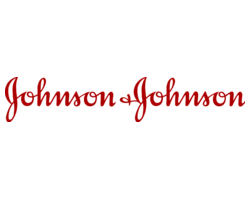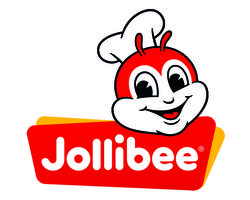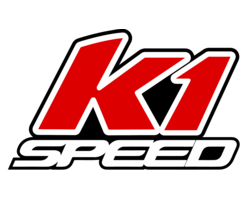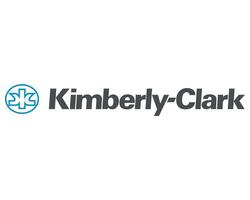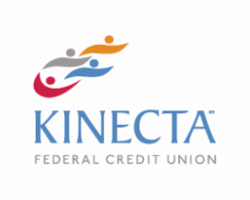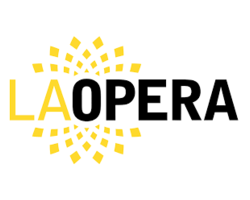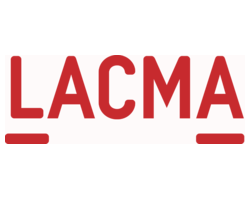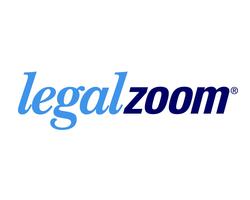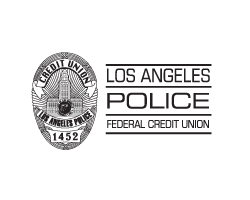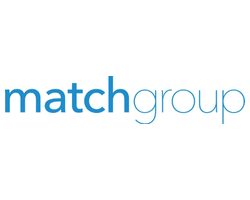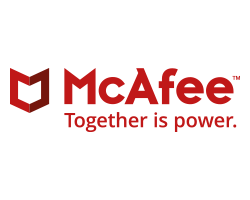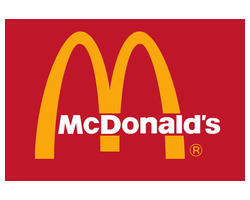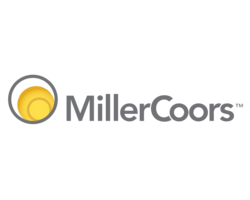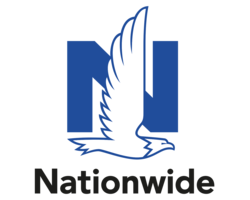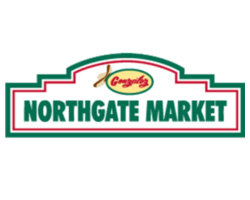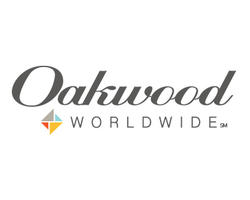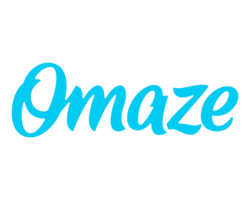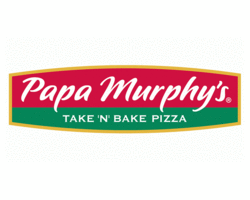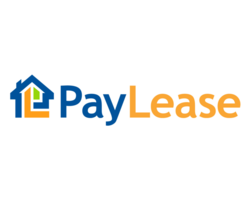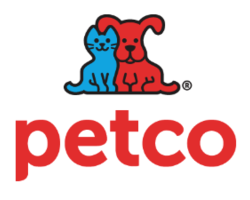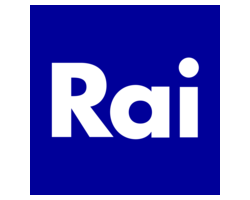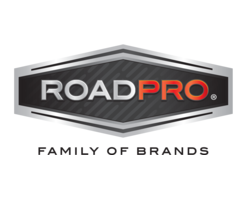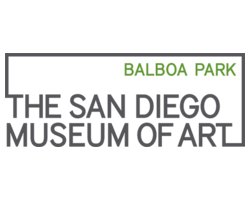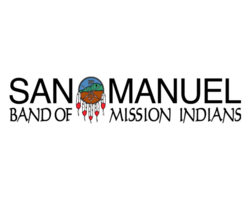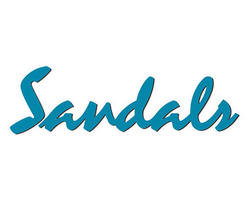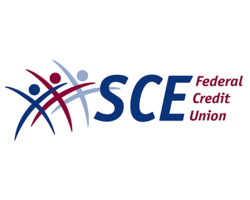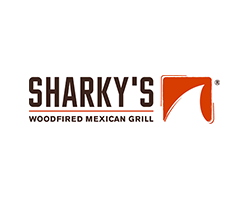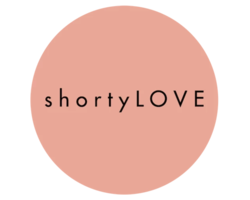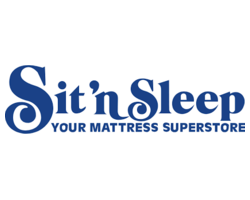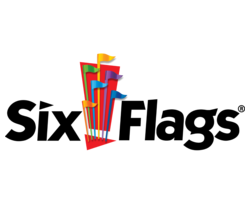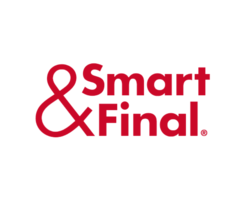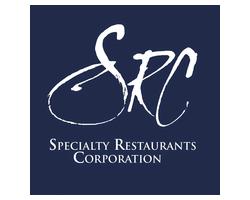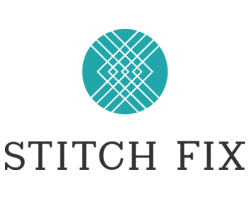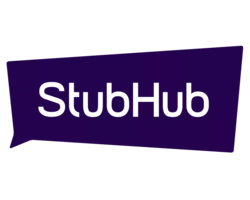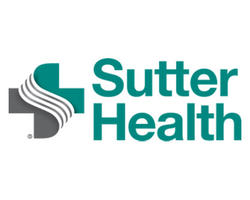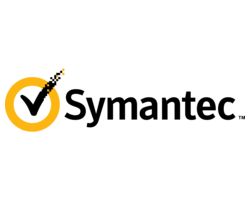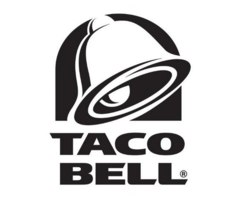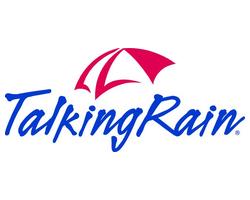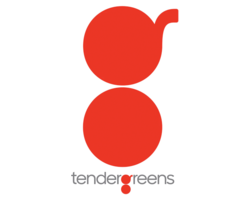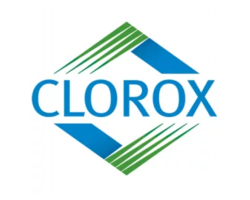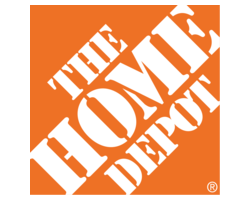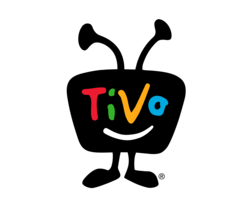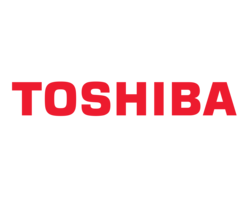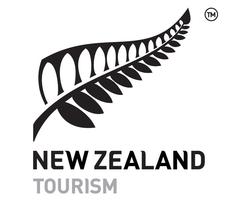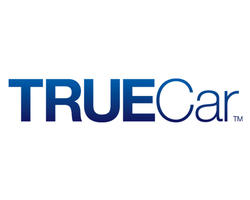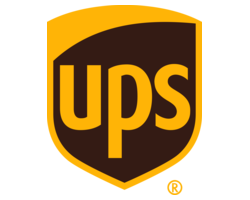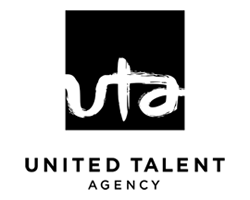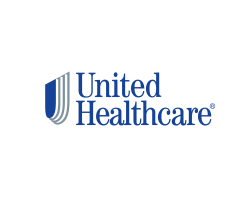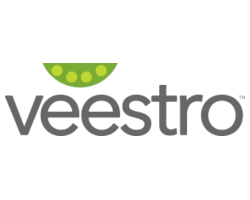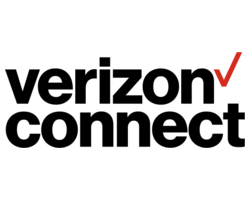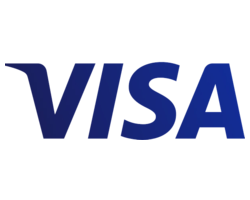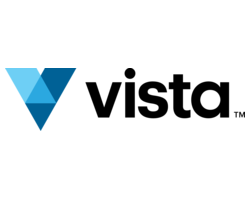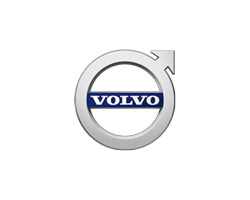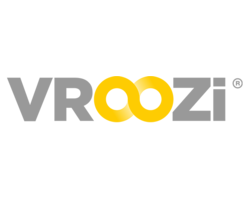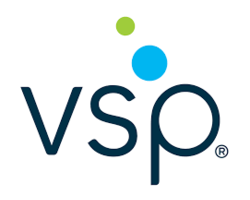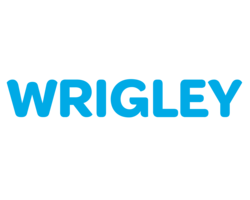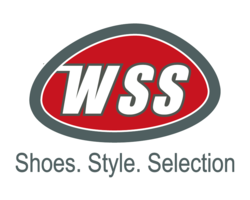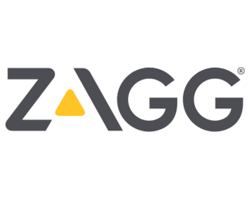 | Member | Job Title | Company |
| --- | --- | --- |
| | Academic Dean | Yeditepe University |
| | Account Analyst | Brandsymbol |
| | Account Coordinator | Foursquare |
| | Account Coordinator | MDB Communications |
| | Account Director | SPINX Digital |
| | Account Director | HAVAS |
| | Account Director | Zynga |
| | Account Executive | Gimbal |
| | Account Executive | Google |
| | Account Executive | Mightysignal |
| | Account Executive | NCH |
| | Account Executive | Ogilvy & Mather Vietnam |
| | Account Executive | Yieldmo |
| | Account Executive | Amperity |
| | Account Manager | Adapex.io |
| | Account Manager | Ogilvy & Mather Vietnam |
| | Account Manager | Rakuten Advertising |
| | Account Manager | VIZIO |
| | Account Manager/Coordinator | Arizent |
| | Account Supervisor | Pragmatic |
| | Ad Measurement | Roku |
| | Ad Operation Executive | Tambo |
| | Ambassador of Push | Pushologies Limited |
| | Analyst | Vanguard |
| | Applied Science Manager | Conagra Brands |
| | Area Director, Marketing | Loews Hotels |
| | Art Director | Financial Times |
| | Art Director | Ogilvy & Mather Vietnam |
| | Art Director | Storyly |
| | Assistant | Zcom |
| | Assistant Marketing Manager | Western Union |
| | Assistant Professor | Shanti Business School, Ahmedabad |
| | Assoc. Dir Acquisition Marketing, PBS KIDS Mobile Apps | PBS |
| | Assoc. Director, Digital Marketing Analytics | Merck |
| | Associate | Halkbank |
| | Associate Director | AdSpark, Inc. |
| | Associate Director | Cardinal Path |
| | Associate director | Digitas |
| | Associate Director | Magna MENA |
| | Associate Director Media Strategy & Innovation | Merck |
| | Associate Director, Enrollment Marketing and Communication | Sam Houston State University |
| | Associate Director, Marketing | Boston Consulting Group |
| | Associate Manager, Content & Influencer Marketing | Walmart Inc. |
| | Associate Media Director | Kroger |
| | Associate Media Planning Lead | Blibli.com |
| | Associate Product Manager CRM & Digital Marketing | Abbott |
| | Associate Professor | St. John's University |
| | Associate Sales Representative | National CineMedia |
| | AVP Marketing | TD Bank |
| | B2B Partnership | Emtek Digital |
| | Board Director | Upthetrade |
| | Brand Communications | Adobe Systems Incorporated |
| | Brand Director | Mountainview |
| | Brand Director | MountainView |
| | Brand Director | People |
| | Brand Director | GlaxoSmithKline |
| | Brand Management & Growth Excellence Lead | Constellation Brands |
| | Brand Manager | Abbott |
| | Brand Manager | Campbell Soup Co. |
| | Brand Manager | McKinney |
| | Brand Marketing & Sales Enablement Lead | IBM Watson Advertising |
| | Brand Marketing Manager | ByteDance Inc. (TikTok) |
| | Buick, Media Strategy & Brand Partnership Manager | General Motors Corp |
| | Business Development | Flashtalking |
| | Business Development & Partnerships - US | Storyly |
| | Business Development Associate | Foursquare |
| | Business Development Director | App Samurai |
| | Business Development Specialist | Storyly |
| | Business Director, Global Marketing | Mindshare |
| | Business Head | Collective Heads EMSPL |
| | Business Management Manager | Grupo Globo |
| | Business Relationship Manager | Scoular |
| | Business Support & Innovation Director | Merck |
| | Business Unit Director | Hellosquare |
| | Cadillac Audience and Personalization Lead | General Motors Corp |
| | Campaign Coordinator, Social Media Manager & Office Manager | Mobiclicks |
| | Campaign Manager | Mobiclicks |
| | CBP | Nielsen |
| | CEO | Barclays |
| | CEO | Bristol Advisory LLC |
| | CEO | Delinea Strategic Management |
| | CEO | Everyday Innovate |
| | CEO | Harvest Enterprises Outreach |
| | CEO | INFORMATICA DEMENTES |
| | CEO | J Darcey Consulting |
| | CEO | KingIT Solutions |
| | CEO | Local Media Consortium |
| | CEO | Luxcore, Ltd. |
| | CEO | Magnolia Media Partners |
| | CEO | MediaMash |
| | CEO | MSS MEDIA INC |
| | CEO | Pen and Pebble Marketing |
| | CEO | Prohaska Consulting |
| | CEO | SilverstoneCIS |
| | CEO | Surveys & Forecasts, LLC |
| | CEO | terrabiz |
| | CEO | Type 2 Consulting |
| | CEO | ZIOS Corporation |
| | CEO | BanterX |
| | CEO | Tomorrow?s Road |
| | CEO | Iguru Consult Ltd |
| | CEO | Mojavie |
| | CEO | Vin and Wine inc |
| | CEO | Mobiclicks |
| | CEO | Publicis Groupe Indonesia |
| | CEO, APAC & MENA | Mindshare |
| | CEO/Founder | Company: MomLifeTV |
| | Chief Accelerant | The Perl Group |
| | Chief Business Officer | Glympse |
| | Chief Communications Officer | Great Southern Wood Preserving, Inc. |
| | Chief Content Officer | Publicis |
| | Chief Data Officer | GroupM |
| | Chief Digital Officer | GroupM Pakistan |
| | Chief Digital Officer | Starmark |
| | Chief Marketing and Public Relations Officer | Ally Bank |
| | Chief Marketing officer | Sutherland |
| | Chief Marketing Officer | Little Caesars |
| | Chief Operating Officer | Splash Worldwide |
| | CIO | LIH.com |
| | Client Business Partner | Nielsen |
| | Client Executive, Business Development | Direct Associates |
| | Client Leadership Senior Manager | Lochi Vietnam |
| | Client Partner | miQ |
| | Client Partnership Manager | Kochava |
| | Client Servicing Executive | Leo Burnett |
| | Client Strategy Lead | Prohaska Consulting |
| | Client Success Director | Ingage |
| | CMO | Unilever |
| | CMO | AlterBridge Strategies |
| | CMO | Brand Igniter Inc. |
| | CMO | CubeSquare |
| | CMO | Grupo NotreDame Intermédica (GNDI) |
| | CMO | Honeywell |
| | CMO | Lumity |
| | CMO | PINAR BEVERAGES |
| | CMT Go to Market Lead, LACA region | Western Union |
| | Co Founder | Elite Digital Investments |
| | Co-Founder | AIM360Marketing |
| | Co-Founder | HUB Institute |
| | Co-Founder | Itchy Feet Animations |
| | Co-Founder | Bind |
| | Co-Founder & CEO | Laborem Edge, LLC. |
| | Co-Founder & CMO | kotlie.com |
| | Co-Founder & CRO | MediaMash.tech |
| | Communications Director | Persado |
| | Communications Manager | McCann Worldgroup |
| | Consultant | Citi |
| | Consultant | Consultant |
| | Consultant | Ernst & Young |
| | Consultant | Ernst & Young |
| | Consultant | LBO Tech |
| | Consultant | MG Design Group |
| | Consultant | Numerator |
| | Consultant | Salesforce |
| | Consultant | Trama Cultural Conaultoria |
| | Consultant | Private Practice |
| | Consumer Insight Director | Suntory PepsiCo Vietnam Beverage (SPVB) |
| | Content Marketing Specialist | Storyly |
| | Contente Strategist | BORN Group |
| | Contractor | Neustar, Inc. |
| | COO | InterMedia |
| | COO | TenMax |
| | COO | Winclap |
| | Copywriter | Ogilvy & Mather Vietnam |
| | Copywriter | Gross Automation LLC |
| | Corp comms manager | Zynga |
| | Corporate Communications | Zynga |
| | Council Lead | Facebook |
| | Country Head | Mindshare |
| | Country Marketing Manager | Duolingo |
| | CPG Head of Industry | Innovid |
| | Creative Director | Ogilvy & Mather Vietnam |
| | Creative Director | Merkle Inc. |
| | Creative Director | Kaizen Ad |
| | Creative Director | M+R |
| | Creative Industries Lead | Canva |
| | Creative Lead | ironSource |
| | Creative Lead | Canva Studio |
| | CRM | E.L.F. beauty |
| | CRM Manager | Abbott |
| | CRM Manager | Western Union |
| | CRO | NCS |
| | CSO | N-SHARE |
| | CSO/Partner | HIbou |
| | CSOO | Frameplay |
| | CTO | Chalk Digital |
| | CTO | Integral Ad Science |
| | Customer 1:1 communications | Allstate |
| | Customer Engagement Management | Western Union |
| | Customer Engagement Manager | Storyly |
| | Customer Experience Advisor | SAP Global Marketing, Inc. |
| | Customer Relationship Manager | Garanti Bank |
| | Customer Success Manager | AppsFlyer |
| | Data & AI for Growth Director | Bel |
| | Data Intelligence Lead | Publicis Media |
| | Data Science | Anthem |
| | Data Scientist | Chicago Bears |
| | Data Scientist | SAS |
| | Dealer Relations Manager | Ford Motor Co |
| | Deputy General Manager | Starcom |
| | Deputy Managing Director | Ogilvy & Mather Vietnam |
| | Design Director | Nutrisystem |
| | Developer | mazaka |
| | Digital & Media Director | FONTERRA |
| | Digital Account Manager | Hype |
| | Digital Advertising Director | National Cinemedia |
| | Digital Advertising Specialist | United Parcel Service |
| | Digital Analyst | Ford Motor Co |
| | Digital Commerce and Innovation Director | Procter & Gamble |
| | Digital Designer | Mobiclicks |
| | Digital Director | Allscope Media |
| | Digital Growth & Performance Marketing | App Samurai |
| | Digital Manager | Universal McCann Worldwide |
| | Digital Manager | Shell VN |
| | Digital Marketer | Kirk Digital |
| | Digital Marketing | Wells Fargo |
| | Digital Marketing and Advertising Mgr | Ford Motor Co |
| | Digital Marketing Manager | Anzu |
| | Digital Marketing Manager | Poundland Limited |
| | Digital Marketing Project Manager | Phoenix Team |
| | Digital Marketing Specialist | Fujitsu |
| | Digital Marketing Specialist | App Samurai |
| | Digital Media Director | Powerphyl Media Solutions |
| | Digital Media Specialist | Noisy Trumpet |
| | Digital Operations | Sonoma Media |
| | Digital Optimization Lead | Ford Motor Co |
| | Digital Prophet | SHINGY |
| | Digital Retail Marketing Manager | Ford Motor Co |
| | Dir. CX Design, Strategy | Wells Fargo |
| | Director | Abbott |
| | Director | Ally Bank |
| | Director | Blue Apron |
| | Director | BorgWarner |
| | Director | Crossmedia |
| | Director | CRS Technologies India Pvt Ltd |
| | Director | Epsilon |
| | Director | Kochava |
| | Director | Mindshare |
| | Director | New Engen |
| | Director | Nielsen |
| | Director | Nielsen |
| | Director | OUTFRONT |
| | Director | Platinums Group |
| | Director | Simulmedia |
| | Director | Starcom |
| | Director | The Variable |
| | Director | TTEC |
| | Director | Vibes |
| | Director | WCS |
| | Director | Group M Media India Pvt Ltd |
| | Director | Mindshare |
| | Director | Howloud |
| | Director | We Are Bind Limited |
| | Director | Mindshare |
| | Director Digital Solutions | Epsilon |
| | Director of Ad Sales, Marketing & Promotions | AURN |
| | Director of Brand Strategy | PricingOne |
| | Director of Business Development | Junction AI |
| | Director of Enterprise Sales | adMarketplace |
| | Director of Growth & Partnerships | Jivox |
| | Director of licensing and marketing | Adobe Systems Incorporated |
| | Director of Marketing | Costello Creative Group |
| | Director of Marketing | H&H Homes |
| | Director of Marketing | Weldcoa |
| | Director of Marketing and Communications | Emodo Inc. |
| | Director of Marketing Communications | Cuisinart |
| | Director of Operations | MOD |
| | Director of Operations | App Samurai |
| | Director of Partnerships | Intango |
| | Director of Sales | AdTheorent, Inc |
| | Director of Sales and Partnerships | National CineMedia |
| | Director or Client Development | Epsilon |
| | Director Sales | Momentus Digital Media Private Ltd |
| | Director, Analytics | Nutrisystem |
| | Director, Brand Strategy | Southern New Hampshire University |
| | Director, Digital & Total Brand Experience | Johnson & Johnson |
| | Director, Digital Business Development | MNI Targeted Media |
| | Director, Digital Experience | Saatchi & Saatchi |
| | Director, Head of Business Brand | Capital One |
| | Director, ID US Customer Marketing | Abbott |
| | Director, Integrated Media | Kroger |
| | Director, Marketing Performance & Insights | Hilton Worldwide |
| | Director, Midwest and Southeast Brand Partnerships | Zynga |
| | Director, Mobile Product Management | OUTFRONT |
| | Director, North America | CM.com |
| | Director, Performance Media | Real Chemistry |
| | Director, Premier Experiences | PwC |
| | Director, Product | Audible |
| | Director, Programmatic Sales | Condé Nast |
| | Director, Relationship Management | Neustar, Inc. |
| | Director, Sales (Chicago) | Disney & ESPN Media Networks |
| | Director, Sales High School | macmillan |
| | Director, Strategic Design | The Hershey Company |
| | E-Commerce Manager | Colgate-Palmolive |
| | EA, Integrated Media | Universal Parks & Resorts |
| | Earned Media | Home Depot |
| | ECD | Leo Burnett |
| | Editor | adncontents |
| | Editorial Director | McCann Worldgroup |
| | Email Operations | General Motors Corp |
| | Engineering Manager, Marketing Technology  | Square |
| | Enterprise Partnerships | iSpot.tv |
| | Enterprise Sales Leader | Amazon Web Services, Inc. (marketing) |
| | Entrepreneur | Gillsoft Ltd |
| | Event Manager | IBM Watson Advertising |
| | Event Marketing Manager | IBM Watson Advertising |
| | Event Marketing Manager | Canva |
| | EVP | Kochava |
| | EVP | MediaLink |
| | EVP Advertising & Partnerships | Mobiclicks |
| | EVP Marketing Operations Officer | Calvin Klein |
| | EVP of Growth | Kochava |
| | EVP Strategy | UM |
| | EVP, Advanced Analytics | Spark Foundry |
| | EVP, Global Chief Marketing & Communications Officer | McCann Worldgroup |
| | Ex Chief Innovation Officer | Samsung Electronics India |
| | Executive Account Director | Conde Nast |
| | Executive Assistant | Peloton |
| | Executive Creative Director | Starmark |
| | Executive Director | USTA Wyoming |
| | Executive director | USTA Wyoming |
| | Executive Director, Co-Lead West (Quantitative) and Key Account Director, Insights | Kantar |
| | Executive Director, Marketing | E*TRADE |
| | Executive Director, Sales & Partnerships | AdMedia |
| | Field Marketing Leader | IBM Watson Advertising |
| | Fintech Research, Analyst | WhiteSight |
| | Founder | Digg Insights |
| | Founder | Gomegga |
| | Founder | ORO Labs |
| | Founder | Tambora Ventures |
| | Founder | Proof in data |
| | Founder & CEO | Adquizition |
| | Founder & CEO | Barlow Innovation Group, LLC |
| | Founder & CEO | BoardActive Corporation |
| | Founder & CEO | BoardActive Corporation |
| | Founder & CEO | Connect The Dots |
| | Founder & CEO | Vandya Consultants |
| | Founder & Principal | Next Level Growth Strategies |
| | Founder and CEO | Stem Lending, Inc. |
| | Founder, Managing Director | NP SOLUTIONS |
| | General Manager | Delineas Brands |
| | Global Account Director, Digital Media | Adobe Systems Incorporated |
| | Global Communications Planning Manager | Mindshare |
| | Global Content Manager | Publicis |
| | Global Data Strategy Manager | McDonalds Corporation |
| | Global Digital Brand Experience Manager | Ford Motor Co |
| | Global Director | OMD |
| | Global Director, Head of Paid Media | Glovo |
| | Global Director, Program Marketing, Markets (Blockchain, SAP & Microsoft Alliances) | IBM Watson Advertising |
| | Global eCommerce capability Lead | Johnson & Johnson |
| | Global Head of Creative Labs | IBM Watson Advertising |
| | Global Head of Events | Adjust |
| | Global industry relations manager | ByteDance Inc. (TikTok) |
| | Global Media Director | McDonalds Corporation |
| | Global President & Global Chief Strategy Officer | McCann Worldgroup |
| | Global Program Manager | Facebook |
| | Global Strategy Lead | Lenovo |
| | GM | Cavai |
| | GM | ProgMechs |
| | GM Business Transformation | L'Oreal |
| | GM Customer Experience | Neustar, Inc. |
| | GMC MEDIA | General Motors Corp |
| | Group Account Director | GS&F |
| | Group Account Director | GS&F |
| | Group Account Director | Mg Media |
| | Group Account Director | Ogilvy & Mather Vietnam |
| | Group Creative Director | McKinney |
| | Group Director | Performics |
| | Group Director | PETCO |
| | Group Director, Client Strategy | Verizon |
| | Group Product Manager | Abbott |
| | Growth Director, Marketing | Farfetch |
| | Growth Hacking Intern | AhaSlides |
| | Growth Marketing Manager | Testinium |
| | HCP & CRM Product Manager | Abbott |
| | Head Digital Marketing | Absa Bank, Absa Bank |
| | Head Digital Marketing | RAKBANK |
| | Head Marketing | Vistaar Financial Services Pvt Ltd |
| | Head of Ad Operations | Mobiclicks |
| | Head of Analytics | PMG |
| | Head of Brand Strategy | IBM Watson Advertising |
| | Head of Client Partnerships - US | Spotify |
| | Head of Corporate Marketing | yellowHEAD |
| | Head of Customer Analytics | Kohl's |
| | Head of CX | Levels |
| | Head of Decision Sciences | General Mills |
| | Head of Digital | Union Home Mortgage (UHM) |
| | Head of Digital Growth & Strategy | Response |
| | Head of Digital Sales | NXD |
| | Head of Events and Trade Marketing | IBM Watson Advertising |
| | Head of Global Ad Sales | Zynga |
| | Head of Innovative Solutions | VK |
| | Head of Legal & Corporate Affairs | Multinet Pakistan (Private) Limited |
| | Head of Marketing | Abbott |
| | Head of Marketing - Canada | Square |
| | Head of Marketing LATAM - Waze | Waze |
| | Head of Media Platform Sales, Agency Development | Google |
| | Head of Media Technology Sales | IBM Watson Advertising |
| | Head of Partnerships | Group Black |
| | Head of People, Culture and Happiness | App Samurai |
| | Head of Research Analytics | Uber |
| | Head of Sales | Messaggio Ltd. |
| | Head of Sales Ops | BERA |
| | Head of Strategy | Jove Agency |
| | Head Of Strategy | Mobiclicks |
| | Head UK & Ireland - Consumer Health | Bayer |
| | Head, Strategy | TCS |
| | Identity and Privacy | DotDash/IAC |
| | Industry Executive Advisor - Entertainment & Hospitality | SAP North America |
| | Industry Partnerships Lead | Google |
| | Innovation Consultant - Media | GlueIQ |
| | Innovation Marketing Manager | Akapol S.A |
| | Instructor | UCSD |
| | International bd | Roku |
| | International BD Manager | Roku |
| | Junior Account Executive | Ink Link Marketing |
| | Junior Art Director | Ogilvy & Mather Vietnam |
| | Key Accounts Manager | Abbott |
| | Lead - Marketing | Western Union |
| | Lead Data Scientist | General Mills |
| | Lead Developer | Graham Media Group |
| | Lead Innovation Manager | C2 Communications |
| | Lead Strategist | Leo Burnett Lagos |
| | Lead Technology Strategist | Ford Motor Co |
| | Lead, Business Success & Thought Leadership | Facebook |
| | Leader of Creative Technology | IBM Watson Advertising |
| | Leader, CEM | Western Union |
| | Lecturer | University of Minnesota |
| | Legal Consultant | Valueline Consulting |
| | Manager | Abbott |
| | Manager | Abbott |
| | Manager | Amazon Web Services, Inc. (marketing) |
| | Manager | Bizbrand Foundry LLC |
| | Manager | Carter's, Carter's |
| | Manager | Elsy |
| | Manager | McDonalds Corporation |
| | Manager | Moon.learn |
| | Manager | SAP Global Marketing, Inc. |
| | Manager | United Parcel Service |
| | Manager | Western Union |
| | Manager | ByteDance Inc. (TikTok) |
| | Manager | Golin |
| | Manager | Mindshare |
| | Manager - Publisher Business Development | Affinity Global |
| | Manager Consumer Acquisition | Philip Morris International |
| | Manager Market Insights | Abbott |
| | Manager of Client Engagement | Brandsymbol |
| | Manager- Digital | Wavemaker- GroupM |
| | Manager, Client Communications | Disney & ESPN Media Networks |
| | Manager, Content & Publications | AAA Club Alliance, Inc. |
| | Manager, Customer Experience | DAS Companies, Inc. |
| | Manager, Digital eCommerce & Personalization | Rogers Communications Inc |
| | Manager, Emerging Media and Partnerships | General Motors Corp |
| | Manager, Global Events | iconectiv |
| | Manager, Marketing Performance & Insights | Hilton Worldwide |
| | Manager, Media, National Accounts | Ad Council |
| | Manager, Print and Digital Content | AAA Club Alliance, Inc. |
| | Manager, Programmatic & Data Strategy | Molson Coors Brewing Company |
| | Managing Director | 360AdMedia |
| | Managing Director | Bridge22 |
| | MANAGING DIRECTOR | DEBON HERBALS PVT LTD |
| | Managing Director | Mobitainment |
| | Managing Director | Oaklins DeSilva and Phillips |
| | Managing Director | REAL CHEMISTRY |
| | Managing Director | SciMark |
| | Managing Director | Yieldmo |
| | Managing Director | Brand Tuning LLC |
| | Managing partner | GroupM |
| | Managing Partner | Recess Partners |
| | Managing Partner | People Initiative |
| | Managing Partner, Executive Director | MediaCom |
| | MarCom Coordinator | Anzu.io |
| | Market Development Manager Central America and The Caribbean | Perfetti Van Melle |
| | Marketing | Abbott |
| | Marketing | Abbott |
| | Marketing | E*TRADE |
| | Marketing | Enlighten |
| | Marketing | Momentum Consulting Corp. |
| | Marketing | PadSquad |
| | Marketing | Uberall |
| | Marketing | Walgreens Boots Alliance |
| | Marketing | Western Union |
| | Marketing | Roku |
| | Marketing Caommunications Director EMEA | Abbott |
| | Marketing Consultant | BERA |
| | Marketing Coordinator | Anzu.io |
| | Marketing Director | Abbott |
| | Marketing Director | Anthem BCBS |
| | Marketing Director | Brandsymbol |
| | Marketing Director | Brandsymbol |
| | Marketing Director | Kroger |
| | Marketing Director | Lloyd Construction Company, Inc |
| | Marketing Director | Mentor Consulting |
| | Marketing Director | Plusoft |
| | Marketing Director | Verizon |
| | Marketing Director | Verizon |
| | Marketing Director | workato |
| | Marketing Director | Bind |
| | Marketing Director | Bind |
| | Marketing Director | Bind |
| | Marketing Executive | Mindshare |
| | Marketing Innovation Strategist | Eli Lilly |
| | Marketing Manager | Abbott |
| | Marketing Manager | Abbott |
| | Marketing Manager | Clover Inc |
| | Marketing Manager | Freelance |
| | Marketing Manager | Hallmark |
| | Marketing Manager | HSBC |
| | Marketing Manager | PwC |
| | Marketing Manager | Western Union |
| | Marketing Manager | Western Union |
| | Marketing Manager | Hosono |
| | Marketing Media Manager | T-Mobile USA |
| | Marketing Specialist | AAA Club Alliance, Inc. |
| | Marketing Specialist | Hallmark |
| | Marketing Specialist | Hallmark |
| | Marketing Specialist | Hallmark |
| | Marketing Specialist | Gross Automation |
| | Marketing Specialist | Michigan State University |
| | Marketing Specialist & Analyst | Western Union |
| | Marketing Sr Analyst | PepsiCo |
| | Marketing Support Manager | AT&T |
| | Measurement Lead | IBM Watson Advertising |
| | Media & Content | Heineken |
| | Media Buyer | Mediahub Worldwide |
| | Media buyer | YouTube |
| | Media Consultant | Incubeta |
| | Media Director | mgmedia |
| | Media Director | PUSH 22 |
| | Media intern | Mindshare |
| | Media Manager | Indeed |
| | Media Operations | General Motors Corp |
| | Media Strategy | Peloton |
| | Media Strategy Director | Jellyfish |
| | Media, Sponsorship and Consumer Care Sr Director | Heineken |
| | Mgr, Digital Marketing Strategy & Performance | Air Canada |
| | Mobile Ad Fraud Lead Consultant | Interceptd |
| | Mobile App marketing manager | Autodoc |
| | National Account Executive | Intersection |
| | National Healthcare Executive | Valassis |
| | Owner | Evaluesell |
| | Owner | GKare Danismanlik ve Bilisim LTd. |
| | Owner | Bank Of America |
| | Partner | Mediacom |
| | Partner | Mediacom |
| | Partner | Mindshare |
| | Partner | Reed Smith |
| | Partner - Content | Mindshare |
| | Partner - Digital Strategy | Mindshare |
| | Partner & Senior Consultant | BO - Business Online |
| | Partner and Co-Founder | in4mation insights |
| | Partner, Analytics | Universal McCann Worldwide |
| | People developer | App Samurai |
| | Performance Manager | Mindshare |
| | Performance Marketing | Bloomberg L.P |
| | Performance Marketing Lead | App Samurai |
| | Phd scholar | Iim lucknow |
| | Planning Director | Mindshare |
| | PR | Diginics |
| | President | Abbey, Mecca & Company |
| | President | KB MarLytics, LLC |
| | President | Marketplace Measurement Worldwide |
| | President | NextNow Digital |
| | President | NYIAX |
| | President | One Epiphany LLC |
| | President | Saavn |
| | President | Spark Foundry |
| | President | Sua Advertising |
| | President | WOMENINBUSINESS.ORG |
| | President | Ramp97 |
| | President | Apex Mobile/Apex Gaming Network |
| | President & CEO | Thinktv Inc. |
| | President & CEO | Thinktv Inc. |
| | President & COO | GainShare Performance Marketing |
| | President of GCC | Global Custom Commerce (Home Depot) |
| | President, Digital | WEHCO Media, Inc. |
| | President/Creative Director | McCafferty Advertising |
| | Pricing Analyst | Globo |
| | Principal | Amazon Web Services, Inc. (marketing) |
| | Principal | Beth Uyenco & Associates |
| | Principal | Bright Consulting |
| | Principal | NTF Consulting |
| | Principal | Intuit |
| | Principal | Amy Hubbell LLC |
| | Principal Consultant | Integrity Marketing & Media LLC |
| | Principal Consulting | Larsen and Toubro Infotech |
| | Principal Partner | Mindshare |
| | Principal, Brand Consultant | Joseph Brand Consulting |
| | Principal, Operations Management | Discover Financial Services |
| | Private Marketplace Manager | Simpli.fi |
| | Prodcut Specialist | Western Union |
| | Product and Tech Lead | King |
| | Product Director | Adform |
| | Product Director | Salesforce |
| | Product Manager | Amazon Web Services, Inc. (marketing) |
| | Product Manager | Cox Media Group |
| | Product Manager | Cricket Wireless |
| | Product Manager | Myntra |
| | Product Manager | Yenasys (Pvt) Ltd |
| | Product Manager | Zynga |
| | Product Manager | Twitter |
| | Product Manger | TownNews |
| | Product Marketing | Higher Logic |
| | Product Marketing Lead | Entravision |
| | Product Marketing Manager | Domino's Pizza Turkey |
| | Product Marketing Managere | DISQO |
| | Product Owner | Domino's |
| | Production Manager | MultiChoice South Africa |
| | Professor | GITAM Deemed to be University |
| | Professor | TA Pai Management Institute |
| | Professor | Universidad Popular Autónoma del Estado de Puebla |
| | Professor | West Chester University |
| | PROFESSOR | UNIVERSITY OF TEXAS AT EL PASO |
| | Professor | University of South Australia |
| | Professor | University of Dayton |
| | Professor | UQAM |
| | Program Manager | Boston Consulting Group |
| | Program Manager | General Motors Corp |
| | Project Director | AT&T Communications |
| | Project Manager | East Management Consulting |
| | Project Manager | Neustar, Inc. |
| | Project Manager | Weber Shandwick |
| | Project Office Manager | SAHABT |
| | Publicista | Target Brands, Inc. |
| | Regional Brand Manager | Mars Wrigley |
| | Regional Sales Manager | Brunswick Corporation |
| | Research Analyst | Real Story Group |
| | Research Executive | Publicis Groupe |
| | Risk Analyst | Ernst & Young |
| | ROI Measurement Manager | Google |
| | RVP | Adjust |
| | RVP | Salesforce |
| | Sales | Nest |
| | Sales & Pharma Vice President, Healthcare | Pandora Media Inc. |
| | Sales Account Executive | Foursquare |
| | Sales and Marketing Specislist | WeCare Medtech Pvt Ltd |
| | Sales Development Manager | Sinch |
| | Sales Development Representative | Sinch |
| | Sales Director | Bridgestone |
| | Sales Director | StackAdapt |
| | Sales Director | Yieldmo |
| | Sales Director | Comscore |
| | Sales Engineer | Google |
| | Sales Executive | Valassis |
| | Sales Manager | Abbott |
| | Sales Mkt | Zillow Group |
| | Senior Account Director | Neustar, Inc. |
| | Senior Account Director | COHN Marketing |
| | Senior Account Executive | Sinch |
| | Senior Account Executive | Zynga |
| | Senior Account Manager | Ogilvy & Mather Vietnam |
| | Senior Alliance Director | Oracle |
| | Senior Associate | Mindshare |
| | Senior Associate, Digital Client Experience | Weber Shandwick |
| | Senior Associate, Integrated Media Planning | MediaCom |
| | Senior Brand Manager | Unilever |
| | Senior Brand Manager | P&G |
| | Senior Brand Manager | Nestle |
| | Senior Business Analyst | hypergiant |
| | Senior Business Analyst | L'Oreal |
| | Senior Campaign Manager & Strategist | GroupM |
| | Senior Consultant, Social Media | CVS Pharmacy, Inc. (CVS Health) |
| | Senior Data Scientist | Boston Consulting Group |
| | Senior Director | Kantar |
| | Senior Director | Pfizer Inc |
| | Senior Director Marketing | Hilton Worldwide |
| | Senior Director of Enterprise CommercialDevelopment & Strategic Partnerships | NLogic Inc |
| | Senior Director, Advanced Data & Analytics | Kellogg Co |
| | Senior Director, Content Analytics | Kantar |
| | Senior Director, Development Communications | Mount Sinai Health System |
| | Senior Graphic Designer | ICF Next |
| | Senior Lead, Global Marketing | Western Union |
| | Senior Manager | Abbott |
| | Senior Manager | eBay Inc |
| | Senior Manager | Kroger |
| | Senior Manager | Management Science Associates, Inc. |
| | Senior Manager | Molson Coors Brewing Company |
| | Senior Manager | Vanderlande Industries Inc. |
| | Senior Manager | Walmart Inc. |
| | Senior Manager Digital Marketing | Hearst |
| | Senior Manager of Business Intelligence & Pricing | Rollins |
| | Senior Manager, Ad Effectiveness | Pandora Media Inc. |
| | Senior Manager, Communications | Zynga |
| | Senior Manager, International business | Kroger |
| | Senior Manager, Marketing Measurement | Amazon |
| | Senior Manager, Product Marketing | eBay Inc |
| | Senior Marketing & Commercial Advisor | Top Line Marketing |
| | Senior Marketing Analyst | Pandora Media Inc. |
| | Senior Marketing and Events Manager | Plum at Ultra Mobile |
| | Senior Marketing Event Coordinator | Sauce Labs |
| | Senior Marketing Manager | Tapjoy |
| | Senior Multimedia Designer | Ogilvy & Mather Vietnam |
| | Senior Paid Social Specialist | DISH Network |
| | Senior Partner Manager | Pinterest |
| | Senior Planner | BIZ-EYES |
| | Senior Product Manager, NPS Prism | Bain & Company |
| | Senior Sales Director | Yieldmo |
| | Senior Sales Executive | iSpot.tv |
| | Senior Vice President Of Global Sales and Partnerships | BERA |
| | Service Line Leader | IPSOS |
| | Social Media | Wells Fargo |
| | Software Engineer | Storyly |
| | Solution Consultant | Salesforce |
| | Solution Engineer | Salesforce |
| | Solutions Consultant | Spinakr Solutions |
| | Solutions Consultant | Incubeta |
| | Specialist Data Analyst | Mediamarktsaturn |
| | Sports Marketing Senior Manager: Head of Esports and Gaming | PepsiCo |
| | Sr Account Manager | Outward Media |
| | Sr Advisor, Product Marketing | Dell Technologies |
| | Sr AE | Zynga |
| | Sr Consultant | CGI |
| | Sr Content Strategist | AT&T Communications |
| | Sr Data Scientist | Ford Motor Co |
| | Sr director brand experiences and partnerships | Walmart Inc. |
| | Sr Director Digital Analytics | E*TRADE |
| | Sr Director Media | Bloomin Brands, Inc. |
| | Sr Lead | Fidelity Investments |
| | Sr Manager | Epsilon |
| | Sr Marketing Manager | The Home Depot, The Home Depot |
| | Sr Prin SE | Neustar, Inc. |
| | Sr VP-Strategic Alliances & Innovation-Media & Sponsorship | Live Nation |
| | Sr. Account Manager | Ogilvy |
| | Sr. Analyst, Omnichannel Development | PVH Corp |
| | Sr. Brand Manager | Abbott |
| | Sr. Business Development Manager | Storyly |
| | Sr. Consultant | General Motors Corp |
| | Sr. Data Management Consultant | InsideView |
| | Sr. Data Scientist | General Mills |
| | Sr. Digital Communications Specialist | Abbott |
| | Sr. Dir. Social Media | Walmart Inc. |
| | Sr. Director | Ernst & Young |
| | Sr. Director | Zynga |
| | Sr. Director Omni-Shopper & Digital Consumer Marketing | Kellogg Co |
| | Sr. Director Strategy Planning & Insights | Reynolds American Inc. |
| | Sr. Director, Marketing Strategy | Padsquad |
| | Sr. Director, Media Solutions & Strategy | eMarketer |
| | Sr. Manager | Accenture LLP |
| | Sr. Manager Consulting Services | Neustar, Inc. |
| | Sr. Manager Marketing Planning & Strategy | Discover Financial Services |
| | Sr. Manager, PR | The Home Depot |
| | Sr. Marcom Specialist | Abbott |
| | Sr. Marketing Director | Abbott |
| | Sr. Marketing Director | Abbott |
| | Sr. Media Manager | Wella |
| | Sr. Mgr Marketing Analytics and Optimization | Molson Coors Brewing Company |
| | Sr. Mgr. Analytics | Ford Motor Co |
| | Sr. Performance Marketing and Analytics Manager | IBM Watson Advertising |
| | Sr. Product Manager | Blizzard Entertainment |
| | Sr. Regional Sales Director | inMarket |
| | Sr. Vice President, Marketing | HopSkipDrive |
| | Sr. Vice President, Marketing | HopSkipDrive |
| | Sr.Director Product Management | TapClicks |
| | Strategic Account Executive | Neustar, Inc. |
| | Strategic Account Manager | LexisNexis Risk Solutions |
| | Strategic Accounts Director | Teads |
| | Strategic Lead | IBM Watson Advertising |
| | Strategic Marketing Director | KIOSK Information Systems |
| | Strategic Partner Lead | IBM Watson Advertising |
| | Strategic Partnerships Director | Cognitiv |
| | Strategic Partnerships Manager | Goodway Group |
| | Strategic Planning Director | Neodigital, Neodigital |
| | Strategic Planning Director | Ogilvy & Mather Vietnam |
| | Strategic Planning Manager | Dentsu |
| | Strategist | MilkPEP |
| | Strategist | Salesforce |
| | Strategy | 84.51° |
| | Strategy & Digital Development Manager | Network Advertising Initiative (NAI) |
| | Strategy & Operations | Outdoor Media Specialists & Solutions |
| | Strategy Consultant | Salesforce |
| | Strategy Director | Leo Burnett |
| | Strategy Director | Saatchi & Saatchi |
| | Strategy Director | Wunderman Thompson |
| | Supervisor, Branded Entertainment | Hearts & Science |
| | Supervisor, Integrated Strategy/Digital Investment | Publicis Media |
| | SVP | Bank Of America |
| | SVP | DAI |
| | SVP | Decision Analyst, Inc. |
| | SVP | EDO |
| | SVP | MDLIVE |
| | SVP Brand Marketing | Melaleuca |
| | SVP Convergent Measurement | EDO |
| | SVP Customer Innovation | Numerator |
| | SVP Data Technology & Insights | SparkFoundry |
| | SVP Marketing | Bank Of America |
| | SVP Product | Gimbal |
| | SVP sales | Emodo Inc. |
| | SVP, Ad Sales | A+E Networks |
| | SVP, Brand | Papa John's International |
| | SVP, CMO | Engage Technologies Group, Inc. |
| | SVP, Creative and Content Strategy | Nutrisystem |
| | SVP, Digital | Weber Shandwick |
| | SVP, Digital Strategy | The Nexus Project |
| | SVP, Global Corporate Communications | McCann Worldgroup |
| | SVP, US Market Development | Mastercard |
| | Targeting Marketing Manager | Chipotle |
| | Team Lead | AppsFlyer |
| | Team Lead | Zynga |
| | Team Lead Account Management | Awin |
| | Team Partnerships Manager, Retail | Pinterest |
| | Tech Account Manager | IBM Watson Advertising |
| | Trainee | Anheuser-Busch InBev |
| | Transport Associate | Amazon Logistics |
| | US COUNTRY MANAGER | MOBICLICKS |
| | US Media Strategy Lead | Merck |
| | US, Client Development Officer | Dentsu |
| | Vice President | Brandsymbol |
| | Vice President ~ Digital Ad Tech | iloopMobile / nVIDIA |
| | Vice President Digital Ad Tech ~ iloopMobile Inc. | Cyber Technology Group |
| | Vice President Of Product Management | Kofax |
| | Vice President Product Marketing | DISQO |
| | Vice President, Global Marketing Analytics & Targeting | NBCUniversal |
| | Vice President, Growth | IMVU |
| | VIP Experience Strategy | TBWA World Health |
| MNM | Visiting faculty | Indian Institute of Management Ahmedabad |
| | VP | Accenture LLP |
| | VP | AWC |
| | VP | HCO |
| | VP | KONTOVEROS S.A. |
| | VP | Phg |
| | VP | Publicis Media |
| | VP | Swiftmile.com |
| | VP | Vibes |
| | VP | Virtusa |
| | VP | Powerphyl Media Solutions |
| | VP Advertiser Solutions & Sales | Comscore |
| | VP Brand Partnerships | OUTFRONT Media |
| | VP Branding & Marketing | Capital One |
| | VP Client Services | IBM Watson Advertising |
| | VP Client Strategy | Prohaska Consulting |
| | VP Consumer Marketing | WayUp |
| | VP Creative Strategy | Jotacom |
| | VP Customer Development & Strategy | Sinch |
| | VP Customer Success | Nielsen |
| | VP Digital | National CineMedia |
| | VP Digital | SAP Global Marketing, Inc. |
| | VP Digital Marketing | Mastercard |
| | VP Digital Sales Strategy | National CineMedia |
| | VP Global Digital Marketing | Mastercard |
| | VP Global Marketing | Kellogg Co |
| | VP Head of Industry CPG | Pandora Media Inc. |
| | VP Marketing | Wells Fargo |
| | VP Marketing | Western Spirits Beverage Company |
| | VP Marketing Effectiveness | Nielsen |
| | VP Marketing, Growth | Realeyes |
| | VP Media Insights | Thinktv |
| | VP Mobile | Never Enough Media |
| | VP N.A Caribbean and Asia | LATAM AIRLINES |
| | VP of Data and Insights | Volta Charging |
| | VP of Sales, East Coast | Adsmovil |
| | VP Research | Teads |
| | VP Sales EMEA LATAM | Adcolony |
| | VP Strategy | inMarket |
| | VP-Director | First Financial Bank |
| | VP-National Client Solutions Team | Clear Channel Outdoor |
| | VP, Brand Strategy | Intersection |
| | VP, Business Development | AdColony, Inc. |
| | VP, Client Development | Toluna |
| | VP, Comms | Aspen Dental |
| | VP, Communications Director | McCann Worldgroup |
| | VP, Consumer & Market Intelligence | General Mills |
| | VP, Experience Strategy | TBWA World Health |
| | VP, Global Marketing Communications | Colgate-Palmolive |
| | VP, Integrated Marketing | Campbell Soup Co. |
| | VP, Marketing | Roku |
| | VP, Marketing & Communications | AdTheorent, Inc |
| | VP, Marketing & CX | Bata |
| | VP, Performance Solutions | Rakuten Advertising |
| | VP, UHNW Segment Marketing | Bank Of America |
| | Web-Based Business Manager | Sinch |
| | YouTube Business Lead | Google |